3M™ Trizact™ Cloth 217EA efficiently abrades soft metals like brass, copper and aluminum and creates consistent, fine finishes on hard metals like carbon and stainless steel.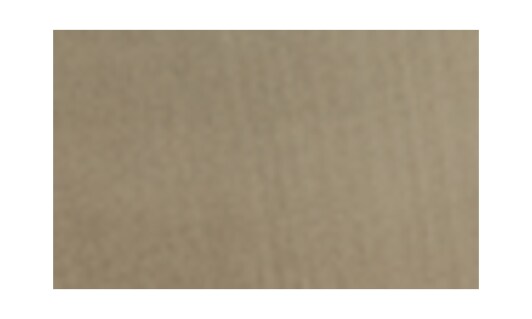 Ideal for aluminum, copper, brass and zinc alloys to final finishing
For Pre-Plating Finishing and Polishing
3M™ Trizact™ Cloth Roll 217EA is a great all-purpose abrasive, because it works well on both hard and soft metals. A flexible J-weight backing enables the abrasive to follow surface contours, making it a good match for projects that require a conformable, off-hand abrasive — such as final finishing on carbon and steel. 3M™ Trizact™ Cloth Roll 217EA is also a good fit for low pressure applications — such as fine finishing on brass, copper and aluminum. An aggressive mineral and a flexible backing permit the abrasive to cut efficiently without marring the surface, so it is uniquely equipped to precede plating and prep the workpiece for an even metal coating. A grinding aid keeps the abrasive running cool and reduces the risk for discoloring or warping the substrate. 3M™ Trizact™ Cloth Roll 217EA is available in a range of grades, descending from A100 to A6.
Delivers Consistently Pristine Finish
Increasingly complex parts, harder materials, closer tolerances and faster turnarounds — to achieve precise surface parameters, the size, shape and surface of the grain in the abrasive is paramount. Consistent abrasive mineral size is key for optimum material removal rates and constant uniform contact for a fine finish. Irregular size and shape can scratch or gouge.Irregular size and shape will render "wild scratches." The uniform configuration and precisely engineered mineral structure of 3M™ Trizact™ abrasive products deliver exceptional cut rate and precision finishes consistently and predictably.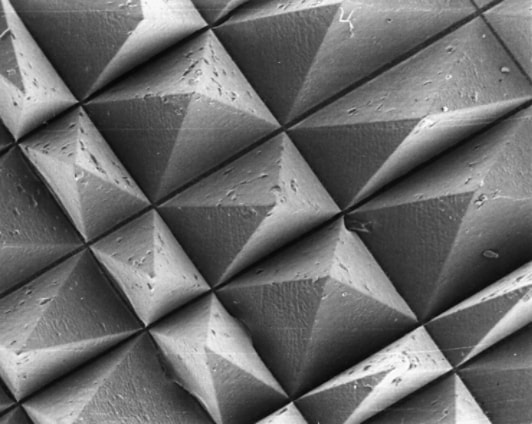 3M™ Trizact™ Abrasive surface, 50x magnification
Microreplication — the Science of Smooth
3M scientists discovered a way to create tiny, precisely shaped abrasive structures and arrange them with precision on an abrasive backing. Microreplication allows 3M to design abrasives with varying shapes and formulations, to control the level of breakdown, cut, finish and life.
Each pyramid-shaped abrasive grain is identical in height, ensuring a limited penetration of the abrasive grains in the workpiece and eliminating the danger of uneven edges or deep scratches. As the abrasive wears, fresh mineral is continually exposed ensuring consistent, even cut, ideal for achieving a pristine finish on delicate or intricate components.
Altogether, this means fewer scraps and discards as a consequence of inconsistent results. Ongoing sharp cutting action minimizes the need to incorporate other abrasives in the sequence, thereby reducing processing steps and enhancing productivity.
3M Science. Making the World Smoother.
From medical implants to surgical tools to automotive transmission components, 3M™ Trizact™ abrasives are uniquely suited for projects with acute technical requirements — delivering a consistent finish part after part.
Learn more about 3M™ Trizact™ Film
(PDF, 998.6 Kb)