3M™ Trizact™ Cloth Roll 307EA was designed for dimensioning and polishing hard metals prior to plating or buffing. Microreplicated structures containing aluminum oxide is resin-bonded to a flexible JE-weight rayon backing and a grinding aid helps to keep the work surface cool and protect from thermal damage. 3M™ Trizact™ Cloth Roll 307EA is available in a range of grades, from A100 to A6.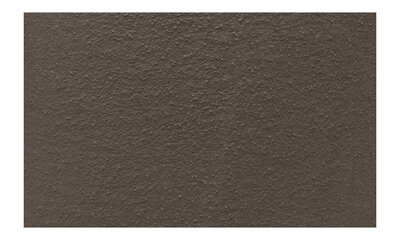 Perfect choice for preplate surface finishes
Unparalleled Consistency of Finish
For dry metal grinding, 3M™ Trizact™ Cloth Roll 307EA is used commonly in metal fabrication, orthopedic implant and surgical instrument manufacturing as well as other parts and pieces that go into the plating and polishing industries.
The abrasive and resin structure for 3M™ Trizact™ Cloth Roll 307EA is formulated to break down under medium pressure and keep fresh, sharp mineral cutting to provide smooth, close-tolerance finishes.
Increasingly complex parts, harder materials, closer tolerances and faster turnarounds — to achieve precise surface parameters, the size, shape and surface of the abrasive is paramount. Consistent abrasive mineral size is key for optimum material removal rates and constant uniform contact for a fine finish. Irregular size and shape can scratch or gouge.
Designed to produce predictable and consistent results, 3M Trizact Structured Abrasives are precision finishing tools, as effective on titanium, chromium, nickel and cobalt based alloys as on nonferrous metals.
Microreplication — The Science of Smooth
Microreplication is the technology 3M™ devised to cover surfaces with precisely made minuscule structures — pyramids, bricks, hexagons in the case of abrasives — and distribute these in a precise and uniform pattern calculated to efficiently achieve a result on a particular surface — primarily the more demanding metals in today's industries.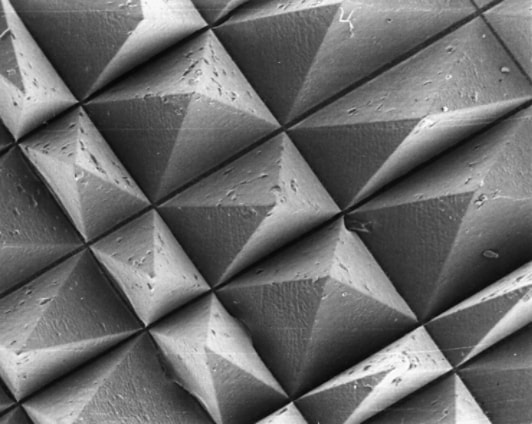 3M™ Trizact™ Abrasive surface, 50x magnification
These abrasive structures contain multiple layers of mineral. As they begin to break down during use, fresh abrasive mineral is continually exposed. The cycle of mineral renewal sustains the abrasive's sharpness. Because the mineral is uniformly distributed over the abrasive surface, the workpiece receives fixed — rather than erratic— contact for a consistent cut. When compared to conventional abrasive products, Trizact™ abrasives produce a finer finish, achieve results faster, and last longer.
3M™ Science. Making the World Smoother.
From medical implants to surgical tools to automotive transmission components, 3M™ Trizact™ abrasives are uniquely suited for projects with acute technical requirements — delivering a consistent finish part after part.
Learn more about 3M™ Trizact™ Film
(PDF, 988.6 Kb)