Up to 5 times extended belt life over conventional coated abrasives
Faster than conventional bonded wheels
Long belt life improves productivity
Improved finish consistency
Improved part-to-part size
3M™ Trizact™ Cloth Belt 363FC utilizes an aluminum oxide mineral bonded to a YF-weight polyester cloth backing. 363FC belts are consistent "go-to first" products for a wide range of applications from heavy deburring and defect removal to intermediate finishing. These belts are available in grades from A300 to A35.
Sequential Surface Finishes Obtained
Ra (micro inch) Target Removal (inches off the diameter)
Roll Material
A300
A160
A100
A65
A45
A35
Mild Steel
Ra
Target Removal
60-70
0.010-0.015
55-65
0.005-0.0075
40-50
0.005
30-35
0.004
20-25
0.0025
12-18
0.001
Operating Conditions
Recommended
Acceptable Range
Belt Speed (SFPM)
6,000
4,000-7,000
Workpiece Speed
75
50-150
Traverse Rate
1/4 inch/rev
1/10-1/2 inch/rev
Contact Wheel
Incompressible Aluminum, Steel, Polymer; 1/4" wider than abrasive belt
Alternate Contact Wheel
90 Shore A, smooth or serrated
Coolant
Water with 4-8% synthetic coolant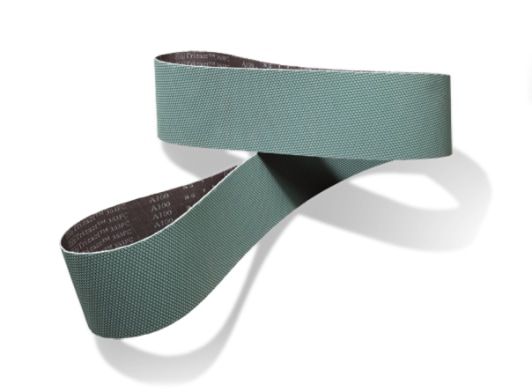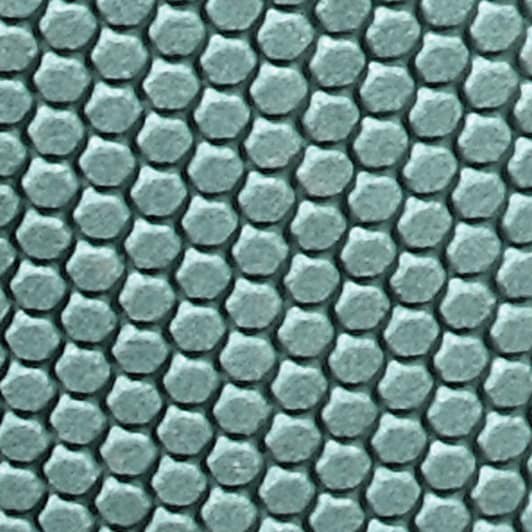 3M™ Trizact™ Cloth Belt 363FC is available in grades from A300 to A35
Waterproof and Heat Resistant
A resin bond helps to resist thermal and chemical deterioration, which can occur during sanding. This bond is very tough and excellent for precision work on hard and soft surfaces. This also allows for faster sanding and a higher cut rate. The waterproof polyester backing material enables the user to rinse areas of the workpiece and the belt during use to prevent dust and debris from clogging the points of the abrasive, while producing a faster cut at the same time.
The Trizact Promise
Unlike conventional abrasives, 3M™ Trizact™ products start sharp and stay sharp, resulting in more predictable finishes and improved, consistent quality. Layers of abrasive mineral precisely distributed across the backing provide resilience and eliminate product to product variation. 3M™ Trizact™ belts last longer than conventional abrasive belts and provide such precise finish control that operators can reduce grade sequences, requiring fewer process steps and fewer abrasive products.
Trizact Consistency and Belt Versatility for Base Steel Dimensioning
We combined the unmatched consistency of our Trizact abrasives with the ease and versatility of a belt dimensioning process for fast, predictable results on stainless, mild and hardened steel. Grade A300 provides quick cutting and accurate dimensioning of base metal prior to thermal spray coating. Proceed to achieve finer finishes by through simple belt changes to the appropriate abrasive grade.