3M™ Cloth Belt 461F is constructed of sharp silicon carbide abrasive that fractures easily and consistently produces an excellent finish for the duration of the belt life. This resin-bonded cloth belt gives you flexibility, durability, and consistent performance for grinding, blending, deburring, and finishing on all metals.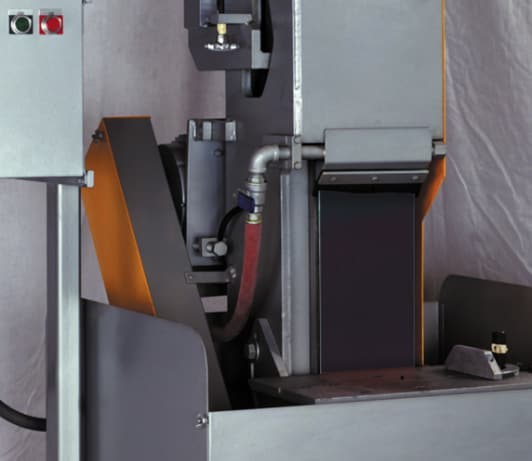 Heavy cloth backing provides extended belt life and high tear resistance
Tough Durability for Coarse Grinding
3M™ Cloth Belt 461F is frequently used for coarse grade grinding on stainless steel and titanium, as well as for glass polishing. The heavy polyester cloth backing provides rugged durability and tear-resistance, and is suitable for wet or dry applications. Belts come in both YF-weight polyester and XF-weight polyester.
Superior Finish Sanding with Silicon Carbide
Silicon carbide is a very hard and sharp mineral commonly used for low-pressure applications such as paint prep and the final stages of whitewood sanding, as well as grinding applications on metal. It can also be used for glass and mirror grinding, finishing, and polishing. While it may have a shorter life than aluminum oxide, it produces a superior finish and should be used where the best possible finish is desired.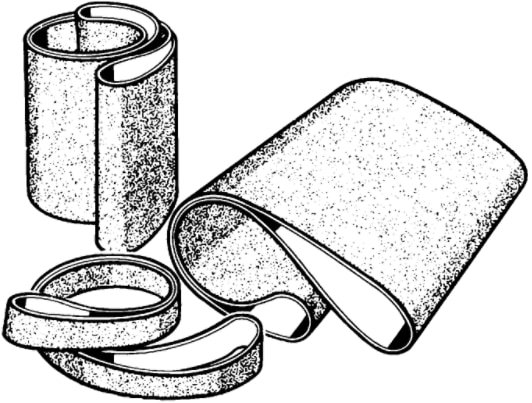 For use on backstand, benchtop, slack of belt, flat finishing, centerless and wet roll grinding equipment
Belt Sizes for Every Application
Abrasive belts come in many different widths and lengths and are used on a variety of different belt sanding tools for many different applications on both wood and metal. At 3M we offer a broad selection of belts to fit most any industrial belt sander. Wider belts are used with wide belt sanders to dimension or finish wood panels, smooth rough cut edges of metal sheets, or add a grain pattern to stainless steel sheets. Medium-width belts fit onto edge sanders for sanding flat, narrow surfaces such as panel edges; and narrow belts are used with portable belt sanders for sanding or blending wood pieces such as cabinet doors.
To select the best product for your application, check out our easy-to-use
3M Belt Selection Guide
(PDF, 113 Kb).
3M Engineered for Optimal Performance
3M Abrasives engineers know abrasive construction. For more than 100 years 3M has been a leading abrasive supplier for the metalworking and woodworking industries, and we offer a complete line of high quality abrasive solutions to meet your unique needs. 3M™ Cloth Belt 461F was developed to help you deliver the best possible finish on metal surfaces. It is yet another example of how 3M science provides improved solutions for industrial applications.