The Scotch-Brite™ Laser Braze Finishing Wheel is designed to blend and finish imperfections left by laser brazing during automotive production. It combines Scotch-Brite™ non-woven material with 3M™ Precision Shaped Grain for faster cutting action and greater durability on Silicon Bronze and other metals.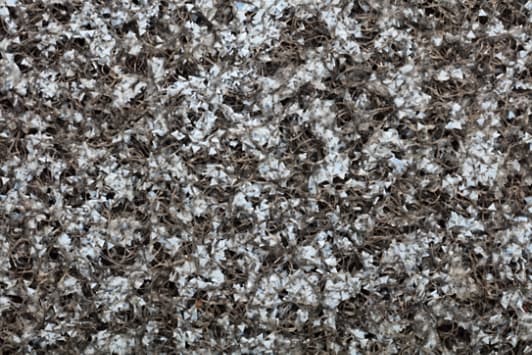 Non-woven, open web, durable construction is designed to resist loading and increases the life of the disc
The Future of Automotive Production
The Scotch-Brite™ Laser Braze Finishing Wheel is used primarily in automotive production to level and finish metal parts assembled by laser brazing. Laser brazing is a relatively recent development in the automotive industry, whereby body panels are brazed together with silicon bronze. The resulting brazed surface is then blended to create a more uniform segment. The removal and finishing excess metal makes these brazed parts as clean and smooth as the attached surfaces, making the surface look more uniform and futuristic.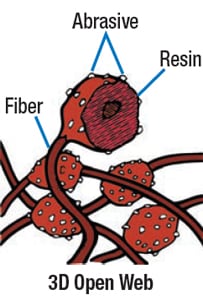 The Many Benefits of Open Web Abrasives
Nonwoven technology makes Scotch-Brite™ industrial abrasives unique. The combination of fiber strands, resin, and abrasive mineral in the Scotch-Brite™ Laser Braze Finishing Wheel forms a durable web. The spring-like nature of the fibers responds to contours and effectively removes unwanted burrs, soils, and contaminants while maintaining the geometry of the workpiece, which in turn reduces rework and boosts productivity. Gaps in the web allow swarf to escape, so debris does not clog the mineral. Fibers in the web continually break down with use to reveal fresh mineral for exceptional consistency, superior cut performance, and extremely long service life. Scotch-Brite products may enhance productivity while reducing the need for cleaning chemicals and wire brushes. From aesthetic finishing to weld blending, deburring, and more, Scotch-Brite abrasives work fast and deliver consistent results, part after part.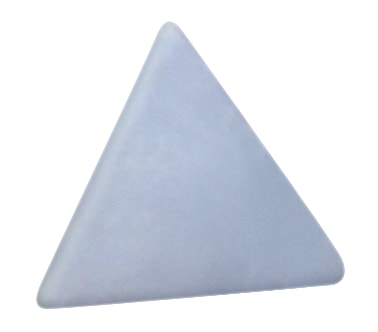 Triangular-shaped grain is electrostatically oriented to form sharp peaks, each acting like individual cutting tools
3M™ Precision Shaped Grain
The non-woven strands of the Scotch-Brite™ Laser Braze Finishing Wheel are filled with Precision Shaped Grain. Developed to deliver improved output on light to heavy stock removal, 3M Precision Shaped Grain lets operators finish tasks faster. Because the grain wears evenly and stays sharp, abrasives with 3M™ Precision Shaped Grain last significantly longer than their conventional ceramic counterparts, ensuring extended high performance in production applications.

Discover More 3M™ Metalworking Solutions (PDF, 73.23 Mb)