VIVID COLOR: A wide variety of colors for sealing and protecting surfaces
UNIQUE STRETCHABILITY: This tape's elasticity allows it to tightly conform to uneven surfaces without lifting and retracting
COMES OFF CLEAN: Engineered for tidy, one-piece removal to minimize cleanup and labor
LONG SERVICE LIFE: Mark and protect surfaces longer thanks to construction that resists wear and solvents
POWERFUL ADHESIVE: Rubber adhesive provides excellent holding strength on most surfaces
EXCELLENT SEALING: A combination of versatile adhesive and chemical resistant backing can create a robust long or short term seal
POTENTIAL APPLICATIONS: Lane and safety marking, temporary surface protection, anodizing and electroplating, fine line masking, color coding, storage container sealing, bundling, and reinforcing
Solve a variety of challenges, including floor and safety marking, color coding and industrial applications with our durable 3M™ Vinyl Tape 471. Designed to resist wear, scrapes and moisture, this long-lasting tape is available in an array of vivid colors, as well as transparent.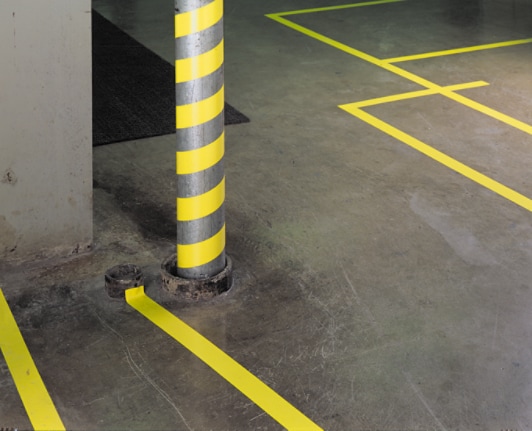 Designed with unique stretch properties, this tape conforms to rough, irregular, curved and convex surfaces
The tape removes cleanly in one piece from most surfaces to help reduce clean-up and labor costs. Conformability, instant adhesion and clean removal all make 3M™ Vinyl Tape 471 an exceptional choice for temporary surface protection, general purpose paint masking and decorating.
Recommended Applications
Lane and safety marking applications
Temporary surface protection
Anodizing and electroplating
Fine line paint masking
Color coding
Canister and storage container sealing
Bundling and reinforcing
Decorating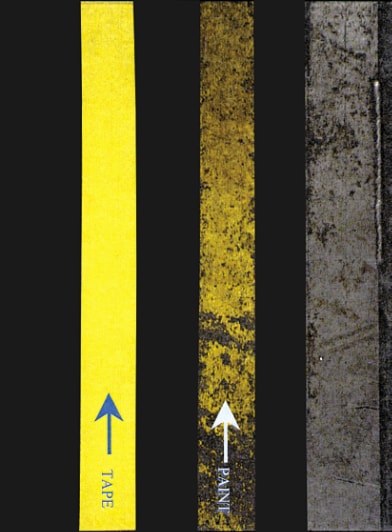 Maintains its color when exposed to abrasion, wear and many solvents
Bright Colors in Difficult Applications
3M™ Vinyl Tape 471 features high abrasion resistance to excel in lane marking and coding applications. It maintains its color when exposed to abrasion, wear and many solvents. Using
3M™ Vinyl Tape 471
(PDF, 26.88 Kb) is a faster, more versatile and less costly option than painting, which often requires ventilation and time consuming prep and clean-up processes. Because 3M™ Vinyl Tape 471 has low leachable halogens and sulfur, it can be used in corrosion sensitive applications.
Bringing Better Ideas to the Surface through Science and Innovation
In our 3M Industrial Adhesives and Tapes Division, we apply the science of adhesion to deliver innovative solutions that improve the design and manufacturing processes of companies around the world. In the end, our technologies help customers like you deliver competitive products to the market faster and more efficiently.