The Scotch-Brite™ SST Deburring Wheel is a higher density convolute wheel designed to remove sharp burrs and radius edges from stainless steel, titanium and other demanding alloys. Its conformability makes it ideal for use on intricate shapes and contours.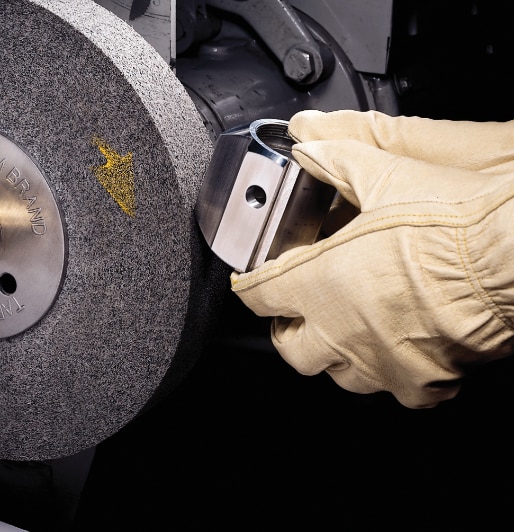 Tough, Dense, Conformable
Our Scotch-Brite™ SST Deburring Wheel is strong enough to easily remove burrs and radius edges resulting from drilling, stamping, punching and other machining operations, while not disturbing critical tolerances. It is used extensively in the aerospace industry for deburring and finishing turbine blades and vanes, polishing and blending surgical instruments, and deburring aluminum die cast flashing, among other uses.
Typically used on stationary machinery, these wheels are available in diameters 4 inches and greater and widths up to 36 inches. SST wheels use fine grade silicon carbide or aluminum oxide abrasives. Silicon carbide is sharp, hard synthetic abrasive, a good match for cutting hard materials. Aluminum oxide is a hard, blocky mineral with a high cut-rate and long life. While silicon carbide breaks down faster than aluminum oxide, it produces a finer finish.
Scotch-Brite™ convolute wheels are formed by wrapping layers of abrasive material around a central core. The three-dimensional web construction creates consistent finishes and can be used to radius edges.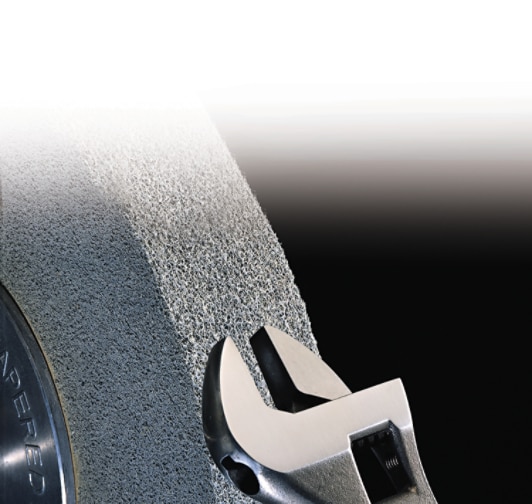 We bind synthetic fibers and abrasive particles to create an abrasive system that delivers consistent results for the life of the product. The open web construction continually exposes fresh abrasive to the work surface, for a consistent, smoother finish — without the risk of overworking the part and disturbing critical tolerances. It runs cooler and resists loading, extending the life of the product — all of which increase your productivity.
Scotch-Brite™ wheels, one of the most complete selections of surface conditioning wheels, continue to raise the bar for performance even after five decades.