Ruby Red UPVC film backing to allow accurate positioning
Resists effects of changing atmospheric conditions to allow repeated and extended burn times
Low caliper backing to minimize ghosting and provide sharper definition
Pin-hole free backing to provide continuous opacity to light source to help reduce minimize retouching
Firm, long-aging adhesive which is resistant to softening to resist oozing during applications and storage
3M™ Lithographers Tape 616 is an optically transparent and photographically opaque tape primarily designed for many lithographic stripping applications in the graphic arts industry. It is available in a wide selection of widths and lengths to meet almost any demand.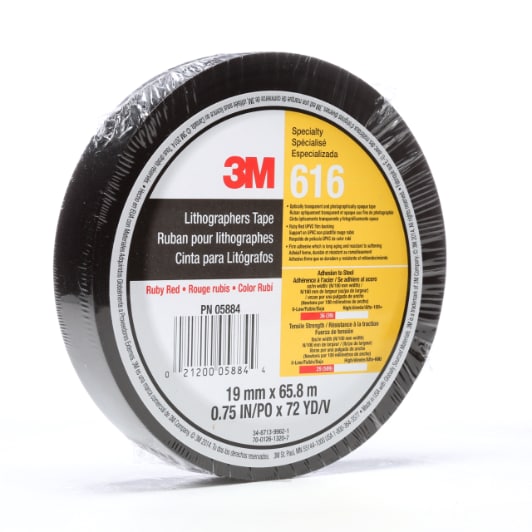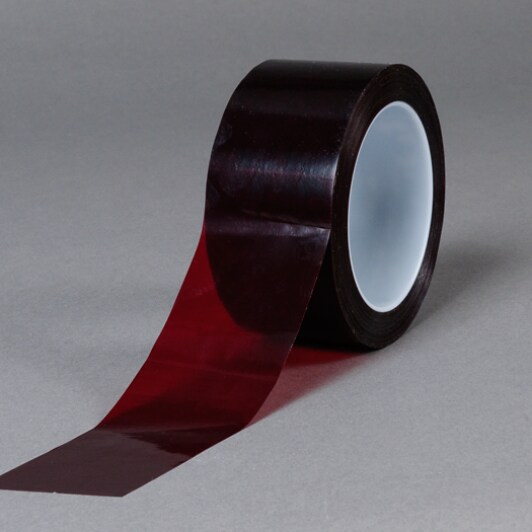 Science you can see
3M™ Lithographers Tape 616 is a Ruby Red 2.4 mil unplasticized polyvinyl chloride (UPVC) film tape with a rubber adhesive. The low caliper, pin-hole free, colored backing allows for accurate positioning while minimizing ghosting and simultaneously providing sharper definition with a continuous opacity to light to help minimize retouching. This tape is resistant to changing atmospheric conditions which allows for repeated and extended "burn" times. We've designed this tape with a firm, long-aging rubber adhesive that is resistant to softening. It resists oozing during both application and storage, ensuring a long life and continued performance during processes.
Recommended Applications
Opaquing
Stripping
Edging
Masking
Splicing
Printed circuit boards industry applications
Paper industry applications