3M™ Scotch-Weld™ Void Filling and Edge Sealing Compound EC-3524 B/A is a fire retardant, void filling, edge-sealing, potting and complex gap-filling epoxy compound for aerospace weight reduction. It is also effective as an abradable compound in aircraft engines. EC-3524 B/A provides a 90 minute worklife and is fully cured within 48 hours at 75°F (24°C).
Seals and provides impact resistance to honeycomb panels edges
Customers Talk, We Listen
You told us you needed a product that combined ease of use and superior performance. 3M™ Scotch-Weld™ Structural Void Filling Compounds EC-3550 offers easy hand-mixing for fast, professional results. And its stand-alone fire, smoke and toxicity compliance provides the confidence of using the right product in the right place.
Our specially engineered low density fire retardant formula, EC-3524 B/A offers complex gap filling and simplifies other applications for faster and more economical performance. EC-3524 B/A offers a unique combination of easy "dispense-ability" and non-sag performance, resulting in a number of productivity-enhancing advantages.
Fast, Direct Application
EC-3524 B/A can be hand-mixed. It reduces or eliminates hand troweling and trapped air that helps eliminate pinholes, voids and porosity. EC-3524 B/A is ideal for filling edges in honeycomb sandwich construction for galleys, luggage bins, partition walls, lavatories, seating, ceiling panels, floorboards and passenger doors.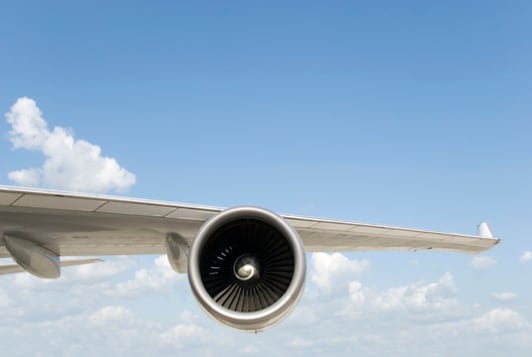 Scotch-Weld EC-3524 B/A Compound can be used as an abradable compound in aircraft engine nacelle
Fast-Cure, Non-Brittle, Non-Sag Material
EC-3524 B/A is easier to handle and resists chip-outs and breakouts when cured. Its non-sag property allows application to multiple work pieces at one time. In addition, this compound exhibits good paint retention and adhesive bond strength.
Ready to Sand
At a room temperature of 75°F (24°C), this compound is sandable within 3 hours of mixing to keep processes moving forward. It costs less to store and can be closer to the work when needed. In aircraft manufacture and MRO, time is money so we made EC-3524 B/A fast and easy to use. Our shelf-stable formula requires no freezer storage.
Packaging Options to Meet the Need
3M™ Scotch-Weld™ Structural Void Filling Compounds EC-3524 B/A is available in a variety of kit sizes ideal for myriad applications and needs.
Our Best for Your Best
3M is proud to partner with organizations across the spectrum of aerospace and related industries. Creating efficiencies, reducing process times and lowering aircraft weight is how we execute our never-ending mission to offer best-in-class adhesives, sealants and other products that effectively reduce costs on multiple fronts. Professionals across the industry know the cost-saving advantages of
3M Aerospace
. Our brand is widely recognized for the highest standards of quality and performance and adds value to the final results. By engineering reliability, longevity and performance into all of our products, we have a history of saving money by reducing waste, rework and time.