Bondo® Metal Reinforced Filler is easy to use, yet exceptionally strong for repairing and rebuilding metal, fiberglass and more. Reinforced with aluminum, this filler mixes quickly (hardener is included), cures fast and stays very strong – it won't rust, and it can be drilled, anchored or tapped for non-structural repair. It has a metallic appearance, great for a range of uses.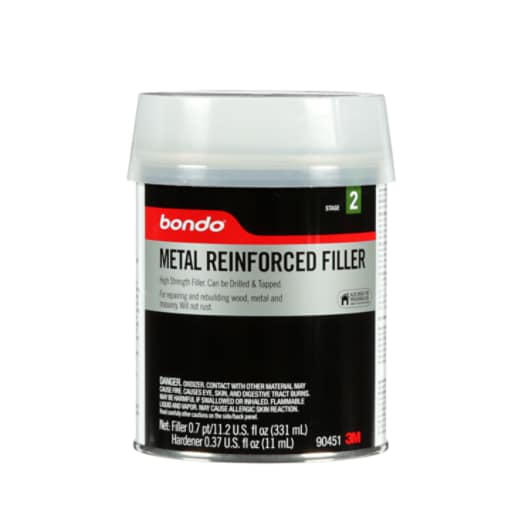 Can be used for repairing cosmetic defects in many different surfaces, is great for a wide variety of automotive, home and hobby projects
The Ease of Bondo® Filler, With Extra Strength
For auto and home repairs that require extra strength without the extra time and effort, our Bondo® Metal Reinforced Filler combines the fast, easy mixing and spreading of traditional body filler with exceptional strength. This simple 2-part filler is reinforced with aluminum — great for use on fiberglass, metal, aluminum and even wood or masonry.
Metal Reinforced Filler includes a small tube of hardener. It mixes quickly, spreads and layers easily into sanded repair areas and affords a working time of up to 5 minutes, and it dries in as little as 20 minutes for fast, easy repair. Like metal, the fully cured filler is strong enough to be drilled, tapped into or anchored — great for cosmetic repairs to auto parts such as frames, pillars and outer rocker panels, auto restoration and more.
Use During the Fill Stage of the 3M™ Body Repair System
Even a small repair can seem complex at first. So 3M's
Body Repair System
simplifies the entire automotive body repair process by dividing it into four stages: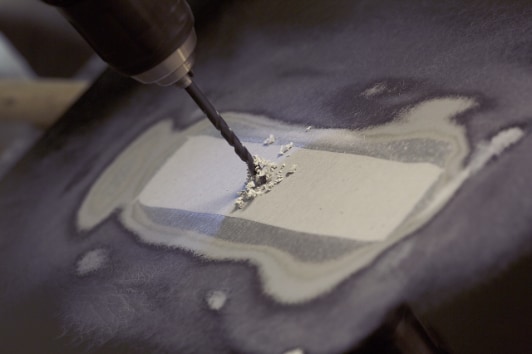 Formulated with metallic aluminum, Bondo® Metal Reinforced filler strong enough to anchor, drill or tap into and provides a metallic appearance that won't rust
Stage 1 — Prepare.
This stage includes pulling dents, removal of paint and rust and efficient, effective masking of the area.
Stage 2 — Fill.
This stage involves patching holes with reinforced filler and smoothing and shaping filler before painting.
Stage 3 — Paint.
This stage includes painting the area and blending and smoothing primer and paint.
Stage 4 — Finish.
The final stage for showroom-grade results: removing small defects, sealing and polishing clear coats and other painted surfaces.
3M supplies premium products such as abrasives, tapes, body fillers and tools for every stage. This system helps you work easily, efficiently and successfully across the entire body repair process.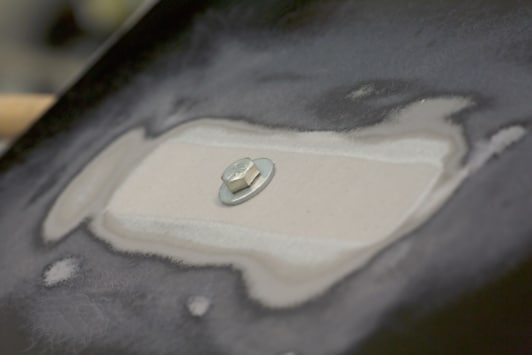 Allows you to make exceptional-strength, high-quality, long-lasting repairs to steel, aluminum and more correctly prepared surfaces
For Auto and Home
Our
Bondo® Metal Reinforced Filler
(PDF, 153.25 Kb) is fully sandable and accepts standard primers and auto paints. It is suitable for a range of repairs to metal surfaces that don't require painting. And unlike metal, the filler won't rust over time. So it stays strong and stable whether it's primed, painted or left bare.
Better Science for Better Repairs
As a brand of 3M,
Bondo®
is well known among collision repair professionals and others who are committed to helping you restore the beauty and value to the vehicles you own. Combining the easy use of traditional filler and the strength and appearance of metal, our Bondo® Metal Reinforced Filler is another way that 3M applies science to life — and helps you rediscover the excitement that well-maintained homes and vehicles bring to you.