3M™ Performance Masking Tape 2380 was designed for industrial use where the best possible paint line is desired and drying conditions range from air dry to oven bake. Its smooth, strong, mini-crepe paper masking tape holds fast, removes easily and will give you great performance for most paint masking applications.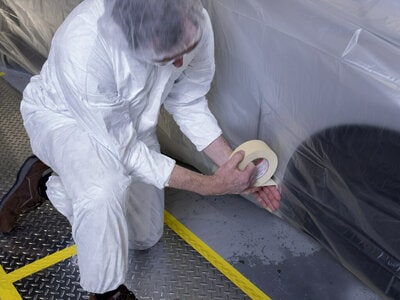 Provides strong holding power and exceptional high-temperature resistance
Among Our Greatest Crepe Tapes
This highly versatile tape has all the features that are desirable for a high performance masking tape, such as strong adhesion, tough backing, excellent heat resistance and easy removal. It remains in place around corners, contours, and irregular surfaces to provide sharp paint lines in paint applications. 3M™ Performance Masking Tape 2380 has been laboratory tested on painted steel panels and found to remove cleanly for up to 30 minutes at bake temperatures up to 325°F/ 162°C. The adhesive bonds instantly to paper, metal, wood, and painted surfaces with reliable holding power that resists lifting and curling, essential for producing precise paint lines. 3M™ Performance Masking Tape 2380 also features one-piece removal and is sliver resistant under normal operating conditions.

Recommended Applications
Industrial paint masking for specialty vehicle, automotive, rail, marine and aerospace paint jobs
Paint masking for high temperature paint processes
Paint masking for custom, two-tone and multiple color applications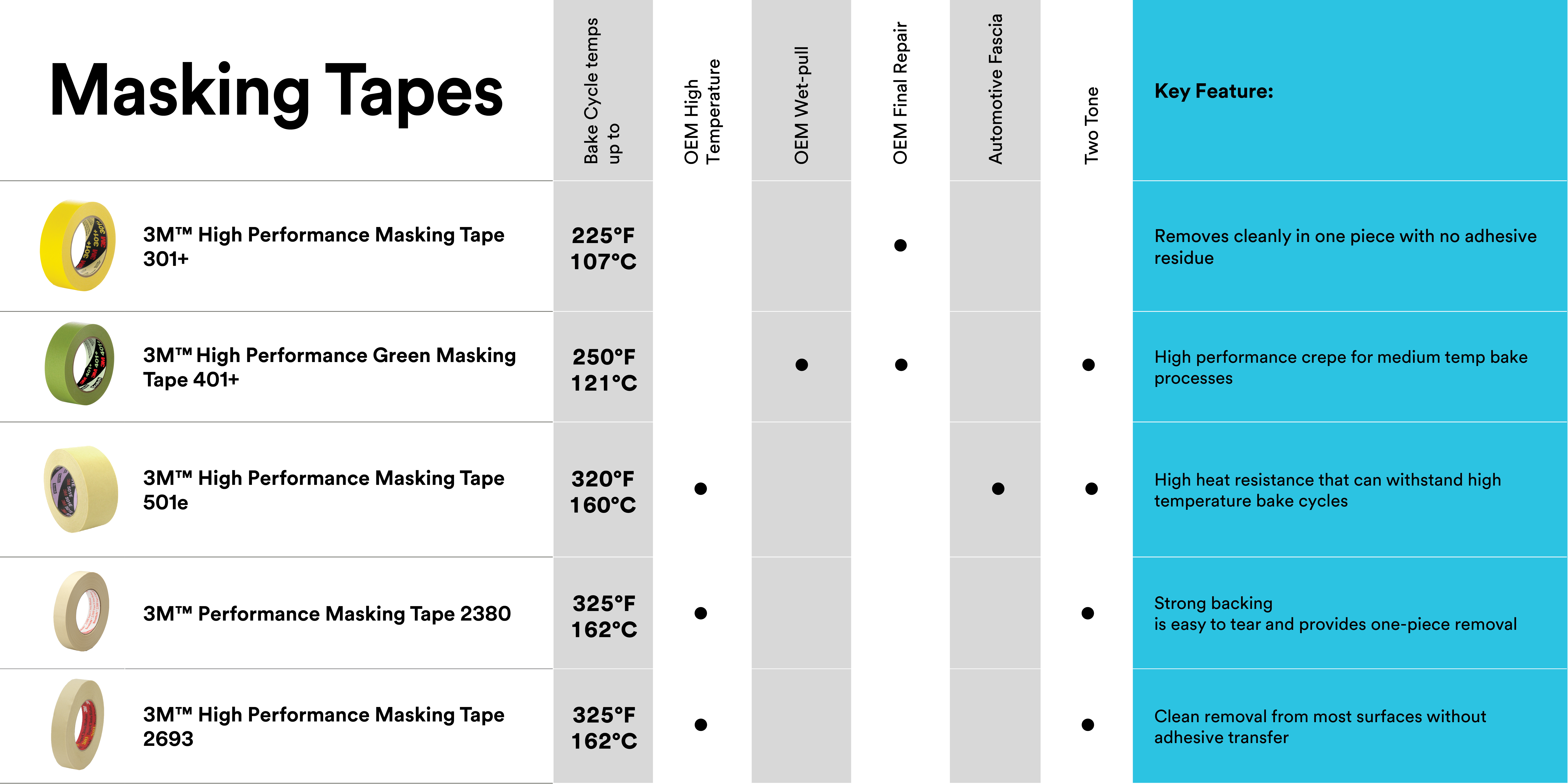 What is Masking Tape?
Masking tape was developed specifically to help protect surrounding surfaces from overspray, provide clean paint lines, and remove easily and cleanly when finished. Masking tapes from 3M adhere well, resist solvents or water from the paint, and are strong enough to hang plastic sheeting, yet remove cleanly without damaging the subsurface. The backing, typically crepe paper, can conform to curved and irregular surfaces. The tape hand tears for tool-free application.

A masking tape should specify what surfaces it will stick to and the interval over which it will remove cleanly. A very thin or poorly manufactured tape may demonstrate splintering or shredding, either coming off the roll or when being removed after use. Some masking tapes have the tensile strength for light commercial and industrial applications, including bundling, labeling, sealing, temporary repairs, lane marking, splicing, and surface protection. From wide to narrow, single rolls to bulk, there are many options to choose from when ordering masking tape. The classic crepe paper masking tape is a light tan color, but masking tapes from 3M come in a variety of colors and formulations to meet general and specific applications. From wide to narrow, single rolls to bulk, there are many options to choose from when ordering masking tape. A roll of masking tape is a basic toolbox or supply room item in construction, warehousing, military, marine, shipping, automotive aftermarket, and general manufacturing.