3M™ Scotch-Weld™ Urethane Adhesive DP601 is a quick-curing, two-component polyurethane adhesive designed for bonding dissimilar materials with extremely fast set times. The rapid setting formulation has handling strength in four minutes for rapid bonding. Full cure in one hour.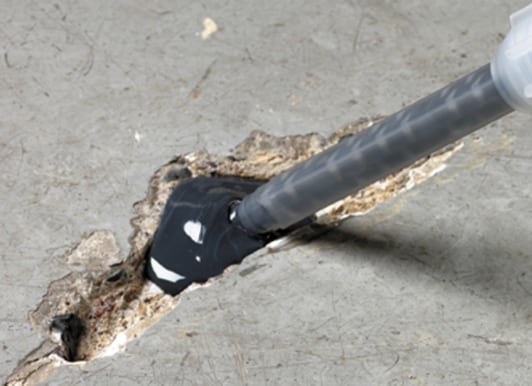 Easy to use — Just clean damaged area and fill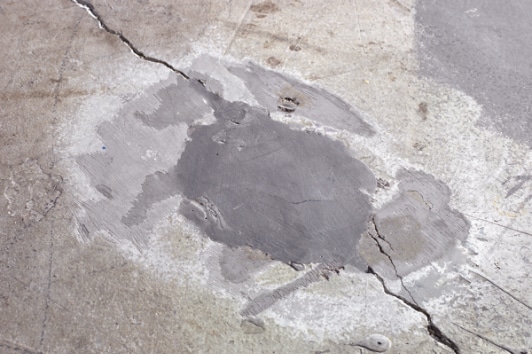 Hardens to any depth without cracking or shrinking
Self-Leveling and Rapid-Setting Adhesive
Our 3M™ Scotch-Weld™ Urethane Adhesive DP601 is a two-component polyurethane that is formulated to be rapid-setting, providing fast, strong bonds. This urethane adhesive has a 1:1 mix ratio and sets in approximately 4 minutes, with full cure in 1 hour. It is self-leveling and delivers a clean and smooth final result.
3M™ Scotch-Weld™ Urethane Adhesive DP601
(PDF, 437.1 Kb) is tough and non-brittle for long-term durability. This product is capable of bonding dissimilar substrates, such as some plastics, concrete, wood and metal.
Recommended Applications
Bonding of plastic to concrete, metal or wood
Bumper repair
Bonding reflectors to concrete or asphalt
Dispenses Duo-Pak Cartridge System
Our 3M™ Scotch-Weld™ Urethane Adhesive DP601 is a two-part component system. Our Duo-Pak cartridge keeps the components separate until ready for mixing to maximize working time. With the squeeze of a trigger the components are automatically mixed with our innovative mixing nozzle and easily dispensed precisely where needed without an unwanted mess. The bubble-free liquid begins curing immediately while also self-leveling to create a tough, non-brittle bond. Our fast curing formula provides a one minute work life.
Understanding Urethane Adhesives
Two part
urethane adhesives
(PDF, 1.36 Mb) cure chemically, rather than relying on moisture from the air. Because of this, they can cure quickly with no depth of cure issues in contrast to one-part urethane adhesive sealants. Urethane adhesives will bond most common materials such as wood, metals, rubbers, leather, tile and glass, many plastics, concrete and more.
The versatility of urethane adhesives is exhibited in the different formulations that have varying cured properties such as different levels of stiffness or flexibility, open time and cure speed, and hardness. They can cure to a relatively rigid or highly flexible state to meet a wide range of requirements. In either finished state, urethane adhesives will maintain bond strength integrity through variable environmental factors such as temperature, moisture and chemical exposure.
Click here for more information on 3M Structural Adhesives.
(PDF, 15 Mb)