Hook and loop attachment system offers quick change of abrasive pads for multi-step processing
Hard plastic provides firm support evenly across the pad
Swivel attachment accepts most threaded broom handles
Use with Scotch-Brite™ sheets (sold separately)
3M™ Hook-and-Loop Pad Holders allow you to quickly and easily change Scotch-Brite™ abrasive pads during multi-step projects. Holder has a swivel attachment which accepts a threaded broom handle, and the tough plastic backing distributes pressure evenly over pad surface for efficient cleaning action and improved pad life.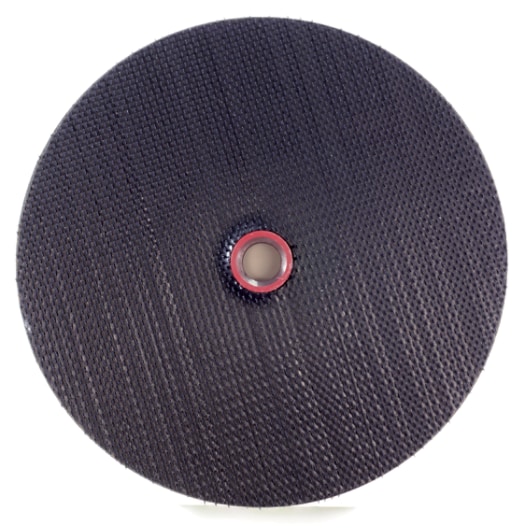 Easy Hook-and-Loop Attachment
Our hook-and-loop feature makes pad attachment, removal, and re-attachment easy and facilitates use and re-use of the pad for the extent of the abrasive life. Our holders have T-shaped hooks of the type most commonly used in hook-and-loop applications. These holders grip the backings of hook-and-loop pads and provide a finer finish than do adhesive backed options.
Use Scotch-Brite™ Materials
Scotch-Brite™ surface conditioning discs and light grinding/blending products (sold separately) deburr, clean, blend, and finish a wide variety of materials. Using surface conditioning products with a 3M disc pad holder generates finishes suitable for paint.
Learn more about 3M Industrial Products Accessories for Abrasive Products.
(PDF, 21 Mb)