Soft density disc pad provides cushion and conformability for finishing fine surfaces
Dual Lock attachment is stronger in strength than typical hook-and-loop fasteners
Mushroom-shaped stems snap in place to lock the pad in place
Small diameter for repairing small defects in paint
Drives Trizact film discs to level most defects
Maximum rpm of 7500
3M™ Dual Lock™ PSA Soft Disc Pad PN 20247 is designed to replace the original disc pad and rubber skirt provided with the PN 3125 nib sanding tool, and is designed specifically for secure pad attachment in extreme wet sanding applications. The vinyl pad holds pressure-sensitive adhesive 3M™ Trizact™ Finesse-it™ Film Discs.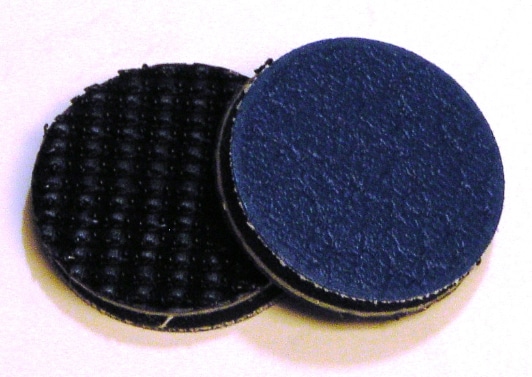 Soft density disc pad provides cushion and conformability
Solid, but Soft, Support
Ideally suited for high-volume production environments, 3M™ Dual Lock™ PSA Soft Disc Pad PN 20247 provides a secure, conformable backup to Trizact microfinishing discs to remove minor defects like nibs, scratches, marks, and blemishes in clear coat.
Extreme wet sanding applications — in which the abrasive, pad and tool are continuously subjected to water — can test the limits of any attachment method so this dual lock disc pad system was developed to provide a pad attachment strong enough to withstand the demands of a heavy-duty industrial wet sanding application.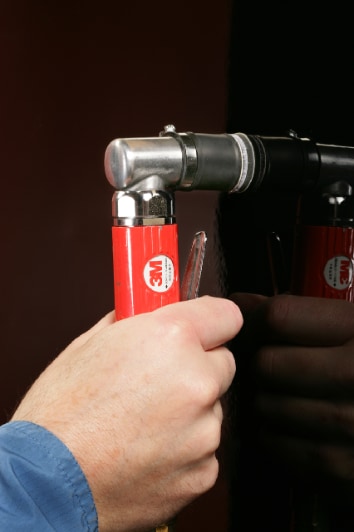 Designed to work with the 3M™ Nib Sanding Tool PN 3125
Solving the Attachment Challenge
The Dual Lock™ snap-locking system has holding power 5 times stronger than conventional hook and loop. Interlocking mushroom-shaped stems "snap" together and provide a definite tactile response. When two pieces of Dual Lock™ fasteners are pressed together, the stems flex and the mushroom heads slide past each other. After passing the opposing mating piece, the stems snap back into their original position and the opposing mushroom heads interlock. These fasteners provide high tensile strength but can be opened by simply cleaving or peeling open the closure. The Dual Lock fastening system is durable enough to be opened and closed 1,000 times before losing 50% of its original strength.
The Science of a Perfect Finish
3M™ Trizact™ abrasives discs are used by most automotive manufacturers worldwide, as well as automotive collision shops, car and motorcycle dealerships, and detail shops. This duo, when used with 3M™ Nib Sander PN 3125, are part of the 3M™ Trizact™ Finesse-it™ Paint Defect Repair System.