Designed for general use in MRO/construction applications
Available in a wide variety of colors
Sticks immediately and stays on
Strong water-resistant backing resists wear and light abrasion
Conforms to irregular surfaces
Constructed of polyethylene film laminated to cloth with a rubber adhesive, this durable tape resists curling and tears off the roll cleanly for easy application in MRO/construction. Our Multi-Purpose Duct Tape 3900 has a unique construction that allows for permanent and temporary applications.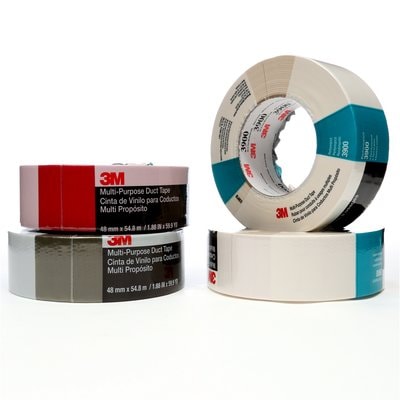 A Tape with Versatility
Originally developed for heating, ventilating and air conditioning (HVAC) applications, duct tape is used today in a variety of maintenance, repair and construction settings. Due to its unique design, our Multi-Purpose Duct Tape 3900 is an excellent choice for general indoor application in MRO/construction. The tape can be used at temperatures as high as 200° F for up to 30 minutes.

3M™ Multi-Purpose Duct Tape 3900 comes in an array of colors for process tagging, marking, highlighting hazards, color coding, identification and visual enhancement. Our sturdy cloth-reinforced tape can be torn from the roll and sticks instantly, providing a wide range of convenient solutions.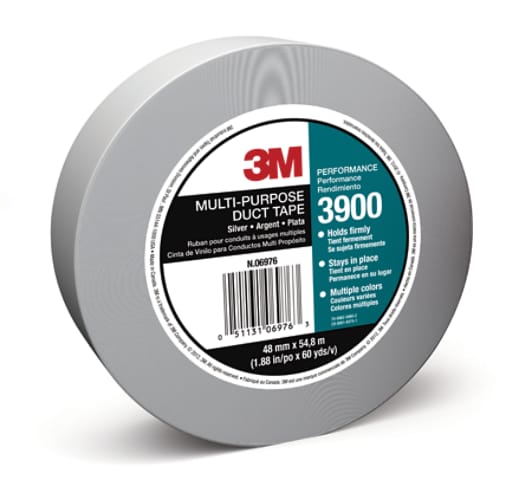 Recommended Applications
Visual marking
Patching
Bundling
Reinforcing
Tabbing
Taping/splicing insulation
Capping pipe
Securing conduit ends
Marking
Labeling
Temporary repair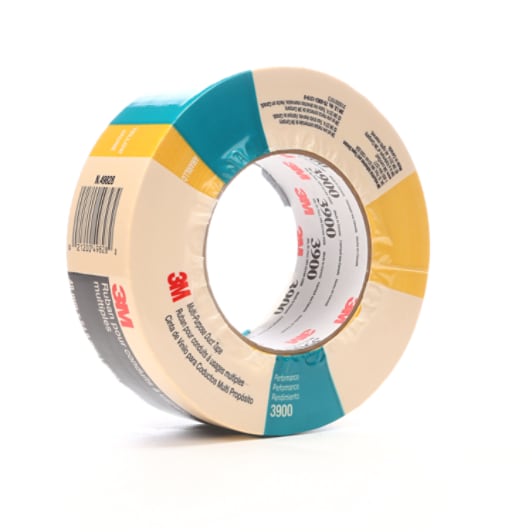 Built to Stick
3M's family of rugged cloth and duct tapes adheres to most surfaces for applications ranging from bundling to moisture proofing, sealing to splicing, reinforcing to hanging poly drapes. Available in a variety of colors and strengths, they're known best for their hand tearability, high tensile strength and conformability.

Learn more about 3M™ Multi-Purpose Duct Tape 3900 here. (PDF, 10 Mb)