Excellent adhesion and holding power to a broad range of medium surface energy plastics and clear coats
High initial tack with excellent conformability and stress relaxation properties
Robust adhesion on both sides of the tape without use of adhesion promoter enables process simplification
Engineered for a wide variety of temperature and humidity conditions
Deep black color ensures better looking part to vehicle interface
3M™ Acrylic Foam Tape technology meets and exceeds OEM requirements and specifications
Features a removable, 2 mil thick liner with PE on one side, allowing for heat bond tabbing to the tape
3M™ Acrylic Plus Tape EX4511T, Black, 1.14 mm is a tabbable, deep black, double-coated acrylic foam tape with an advanced adhesion system designed for the attachment of automotive exterior trim parts – without the use of adhesion promoter. This tape features a red polyethylene liner on one side and a clear 2 mil liner on the other side.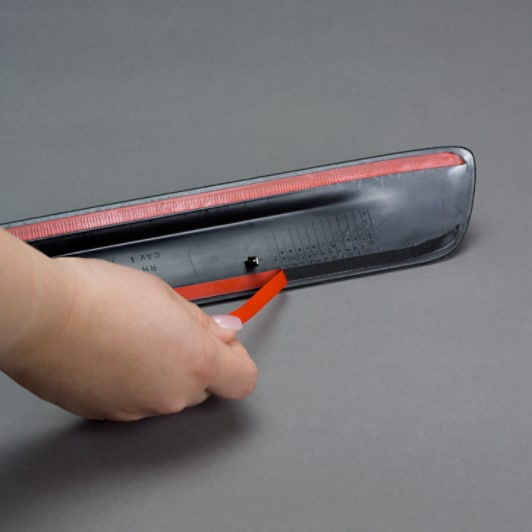 Provides robust adhesion to a wide variety of paint systems
3M™ Acrylic Plus Tape EX4511T, Black, 1.14 mm is a deep black, double-coated acrylic foam tape designed for the attachment of automotive exterior trim parts — without the use of adhesion promoter. 3M tape EX4511T offers an advanced adhesive system on both sides of the product that adheres well to traditional, medium surface energy, and scratch- and mar-resistant automotive paint and polymer systems. Its deep black color provides excellent bond-line appearance. This tape has a viscoelastic foam core that provides stress relaxation when high application loads are encountered, while maintaining tight bond-line aesthetics under normal conditions. The red, 3M branded liner is silicone-coated on both sides for easy one-piece release and efficient tape application.
Confidence in Your Purchase
The 3M branded liner
(PDF, 147.53 Kb) features a subtle 3M logo-marking to provide evidence to the customer that they are receiving the 3M quality they expect from their purchase. The liner makes our tapes easy to identify and difficult to imitate. Proprietary branding technology is designed to help identification of 3M™ Acrylic Foam Tapes.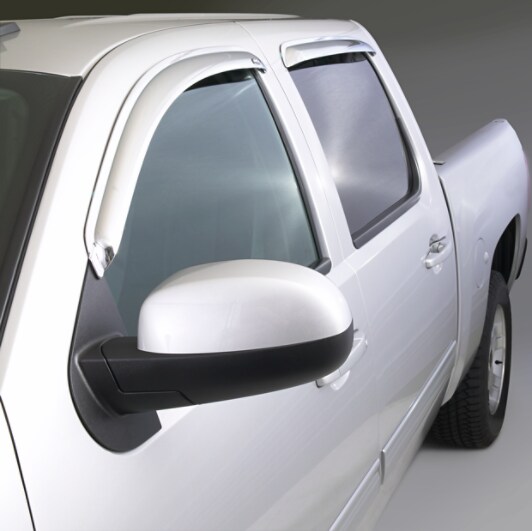 Incorporates a unique core that allows for stress relaxation when high stress loads are encountered
Recommended Applications
Bumper sensors
Garnishes
Nested components and window visors
Other aftermarket accessories
Simpler, Smarter, Stronger
3M Series EX4500 tapes are a new line of products featuring 3M™ Acrylic Plus Tape technology designed for adhesion to Medium Surface Energy (MSE) substrates without the need for adhesion promoter or other surface pre-treatment methods. These tapes offer a simpler process that reduces complexity of the steps involved with tape attachment.
Better Science for Better Adhesion from 3M
Since 1925 when one of our lab assistants invented masking tape, 3M has been applying science to life — developing adhesive products and technologies that help entire industries and individual businesses worldwide. The work that began with a single 3M engineer now spans decades and generations — and all of it goes into each of our products developed for automotive OEM, like 3M™ Acrylic Plus Tape EX4511T.
See more about 3M™ Acrylic Plus Tape Series EX4000
(PDF, 197.3 Kb)