3M™ Acrylic Foam Tape 5935 features a heat-activated adhesive on a thin .4 mm acrylic foam core. This adhesive provides an immediate, durable bond to EPDM/TPE and many Santoprene® TPV materials. The liner side adhesive is designed for high adhesion and holding strength to automotive paints and metals. The conformable foam core provides excellent wet-out for seals and other elastomeric parts.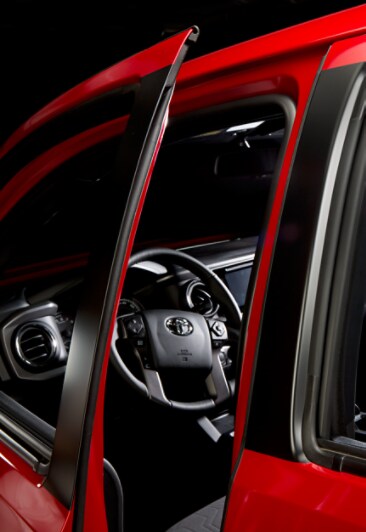 Recommended for applications where the vehicle taping surface is smooth and a thin tape is necessary
For Attachment of Thin Elastomeric Parts to Modern Paint Systems
Developed specifically for attaching seals, weatherstrips and other elastomeric parts in automotive applications,
3M™ Acrylic Foam Tape 5935
(PDF, 51.87 Kb) features a very thin .4 mm viscoelastic acrylic foam core which provides excellent conformability and wet-out that helps maintain seal integrity. A heat-activated adhesive, formulated for an immediate, consistent and durable bond to EPDM/TPE materials, is applied to the non-liner side of the core. This adhesive delivers high initial tack, rapid build and excellent final adhesion without the use of an adhesion promoter. The liner side of the core features a pressure-sensitive adhesive that delivers very high initial and final adhesion to a range of traditional and advanced paint systems. The inconspicuous gray color of this OEM-approved tape helps create sharp bond-lines. The orange polyethylene foil liner is silicone-coated on one side, suitable for heat-bond tabbing.
Recommended Applications
Weatherstrips
Gasket seals
EPDM and PP materials
Santoprene® TPV (with appropriate testing and verification)
Santoprene is a trademark of Exxon Mobil Corporation.
Better Science for Better Adhesion from 3M
Since 1925 when one of our lab assistants invented masking tape, 3M has been applying science to life — developing adhesive products and technologies that help entire industries and individual businesses worldwide. The work that began with a single 3M engineer now spans decades and generations — and all of it goes into each of our products developed for automotive OEM, like 3M™ Acrylic Foam Tape 5935.
See more Attachment tapes