3M™ Flange Adapters adapt a wheel with a 1 inch center hole to fit onto a tool with a shaft smaller than one inch. They can be used on many types of tools including bench grinders and die grinders, and adapts flap wheels, deburring wheels, unitized wheels or any wheel with a 1 inch center hole. Choose from two types: a stamped metal Flange Adapter 3, or a telescoping Flange Adapter 5.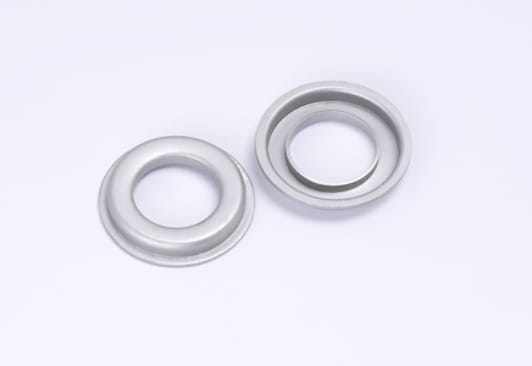 3M™ Flange Adapter 3 — stamped and formed sheet metal product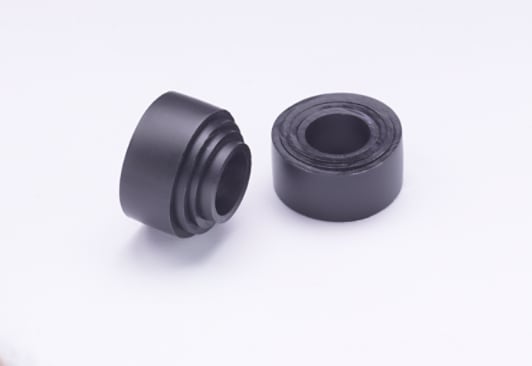 3M™ Flange Adapter 5 — telescoping wheel adapter
High Quality Materials, Reliable Fit
3M™ Flange Adapters add versatility to your tools by ensuring a secure fit for abrasive wheels when the wheel's internal diameter core size is larger than the shaft of the tool. These stamped metal or plastic telescoping adapters are made exactly to size from quality materials to ensure reliable tool attachment and abrasive performance.
Flange Adapter 3 is made from stamped and formed sheet metal to precisely fit various shaft diameters. The internal diameter of the adapter must match the diameter of your tool shaft. Flange Adapter 3 is designed to be used with 5" to 8" diameter flap wheels
Flange Adapter 5 is a rugged plastic telescoping piece that conveniently adapts a 1 inch wheel core to fit spindles of various diameters (1/2", 5/8", 3/4", or 7/8"). This adapter must be used with a set of flat or cupped washers a minimum of 1/3 the diameter of the wheel for side support.
Easy to Use
Using the 3M™ Flange Adapter is simple, and provides the ability to adapt wheels of 1" center hole size to a variety of smaller shaft sizes. Just place the adapter into the wheel's center hole and fit it onto the tool or bench motor shaft. Be sure to use any flanges, washers, or retaining nuts as appropriate to safely mount the wheel to the shaft. These adapters work easily with most tools, and are used most commonly with hand and bench motors. Rather than ordering a new set of abrasive wheels with custom center hole sizes or additional tools with different shaft diameters, use these adapters to save time and money.
Count on 3M Abrasives
At 3M, we pay attention to every detail of the abrasive process, from discs to tools to all the accessories in between. Our 3M™ Flange Adapters belong to a long line of high-quality abrasive accessories produced by 3M to help businesses like yours operate faster, better and more efficiently.