3M™ PPS™ Series 2.0 Sealing Plugs are designed specifically for the 3M™ PPS™ 2.0 Spray Cup System. Sealing plugs fit into PPS™ Series 2.0 Lids of all sizes, and feature a wide, flat design that creates a stable base for supporting lid and cup assemblies when turned upside down. This lets you keep the lid filters wet, preserving them during temporary sealing and protection of paint and coatings.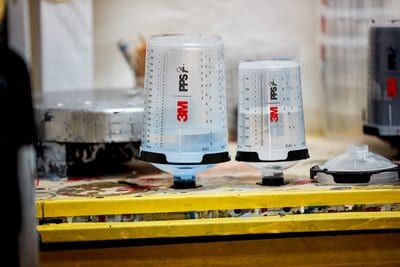 PPS™ Series 2.0 Sealing Plugs are designed for all cup and lid sizes
The Next Generation of Temporary Sealing and Protection
Designed specifically for 3M™ PPS™ Series 2.0 — the next generation of our highest performing disposable spray cup system — 3M™ PPS™ Series 2.0 Sealing Plugs are designed for added performance during temporary sealing and protection of paint and other coatings. Sealing Plugs fit securely into all sizes of PPS™ Series 2.0 Lids. The outward facing end is wide and flat, forming a stable base. You can simply turn the cup and lid assembly upside down and place it on the Sealing Plug for secure temporary sealing and protection. This method also allows you to keep the 120 or 200 micron filters submerged in fluid, helping preserve them for fewer lid replacements.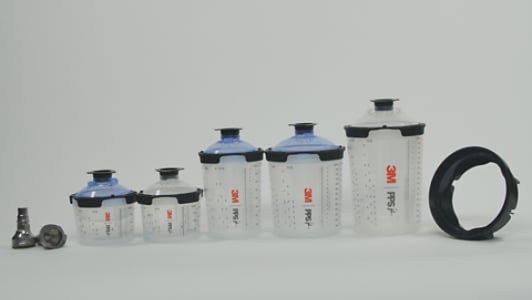 PPS™ Series 2.0 Spray Cup System is available in 5 sizes to fit the most common repairs in your shop
Next Generation of the 3M™ Paint Preparation System (PPS™)
The 3M™ PPS™ Series 2.0 Spray Cup System is our latest, best-performing disposable spray cup system. The system has been redesigned from the connection to the cup, and has been improved in six ways offering a complete disposable spray cup solution for mixing/measuring, filtering, spraying and for temporary sealing and protection of sprayable coatings.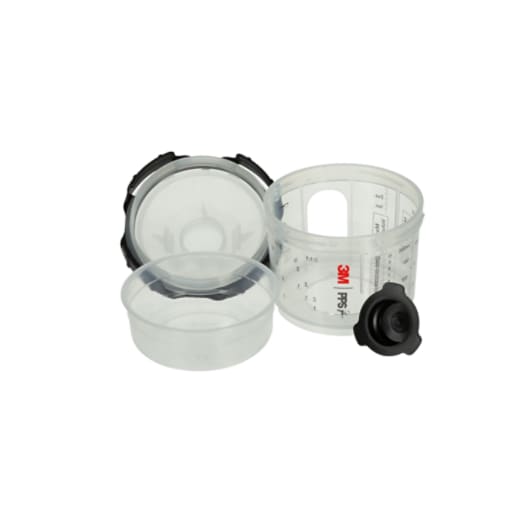 Cups feature printed mix ratios, clear access windows
Cleanest Disposable Cup System
Every PPS™ Series 2.0 lid features a quarter-turn lid locking system to help reduce paint build-up and possible contamination. Additionally, each lid and liner kit contains a new hard cup which also features universal mixing ratios built into the cup, eliminating the need for separate inserts and helping ensure the most accurate mix possible.
Reduce Material Waste by Mixing in the Cup
3M™ PPS™ Series 2.0 makes it even easier to mix directly in the cup. If you're mixing on a scale, use the "max fill" notation on each cup to fit the maximum amount. Cups include a clear access window to help you see how much material is left while spraying. The window also allows you to hold the liner for easier, cleaner lid removal. This is especially useful during refills or tinting.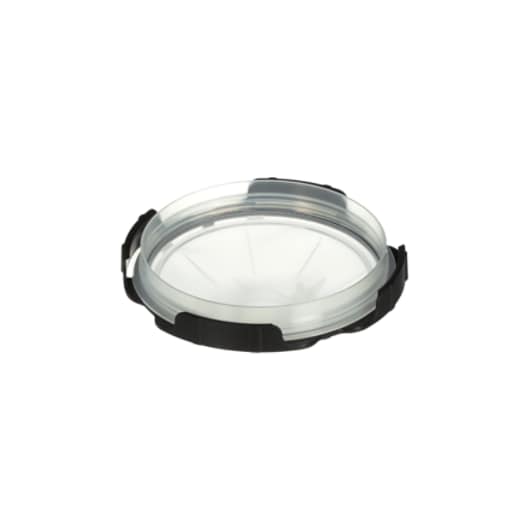 Domed lid design features full diameter filters in 125 or 200 microns
Improved Fluid Flow for More Consistent Paint Application
Our 3M™ PPS™ Series 2.0 Lids feature a domed geometry that allows up to 3 oz (90mL) of material below the filter during on-demand spraying. This reduces sputter and other inconsistencies in spray performance. Lids also feature a wider spout for improved fluid flow. A built-in full-diameter filter delivers the highest quality filtration — no assembly needed.
Stainless steel adapters deliver four points of connection to lids
More Confidence in the Connection to Your Gun
A new adapter design provides a four-point connection and a wider 360° platform to ensure a stable, reliable lid-to-spray-gun connection. Larger sealing plugs do more than just seal. For instance, you can turn the cup upside down and use the new sealing plug as a base for temporary sealing and protecting, helping keep the built-in filter wet and reducing the need for replacement lids.
A System for Both Solvent-Based and Waterborne Products
Every lid features a built-in full diameter filter available in 200 micron or 125 micron mesh. Be sure to consult the paint or coatings manufacturer for the recommended filter mesh size.
Use the Right Size Cup for Every Repair
Our PPS™ 2.0 Spray Cup System is available in 5 sizes: 3 oz (90mL), 6.8 oz (200mL), 13.5 oz (400mL), 22 oz (650mL) and 28 oz (850mL). Using the right size cup for every repair not only reduces your cost per lid and liner, it can reduce the likelihood of overmixing.
Reduce Solvent Usage by up to 70%
After spraying, the painter can use the sealing plug to seal and protect the paint or coating for later use or simply discard the lid and liner, leaving only the adapter and spray gun to clean. Discard the disposable lid and liner in accordance with local government requirements. Use a small amount of solvent for cleaning the spray gun and the PPS™ Adapter. Shops using PPS™ Series 2.0 often experience a 70% reduction in cleaning solvent usage. Most guns can be cleaned with less than 3 oz. of solvent.
Disposable liners improve productivity and cleanup time
Your Spray Gun Functions at any Angle, Even Upside Down
Because PPS™ Series 2.0 is a closed system, you can spray in any orientation to a full 360 degrees. This allows the painter to spray consistently at 90° to the part, no matter how the part is positioned. It makes material transfer more consistent, limits paint overspray and reduces paint consumption.
Reduces the Chance of Contamination Between Jobs
Because the painter uses a new disposable lid and liner for each mix, there is less risk of outside contamination. Using a fresh lid and liner with each paint job, rather than washing out reusable components, often improves overall productivity in prep and clean-up time by as much as 50%.
The Bottom Line: Why 3M™ PPS™ Series 2.0 is the Disposable Cup of Choice
3M™ invented disposable cups for paint application and will continue to re-invent based on our customer's feedback. What customers have taught us, is that trust and confidence in their disposable paint cup system is king. The consistent performance of the 3M™ PPS™ System has earned the trust of experts in one of the most important parts of a repair or manufacturing process — paint application. PPS™ Series 2.0 is the culmination of more than 15 years of painter feedback and a true next generation all-in-one disposable painting system that produces cleaner jobs, saves on paint consumption and reduces solvent usage by up to 70%.