3M™ Polyurethane Adhesive Sealant 551 is a white, one component, medium strength polyurethane adhesive sealant that is designed for sealing and bonding of many applications that include marine and specialty vehicle markets. The moisture curing adhesive sealant forms a permanent elastic bond on a wide variety of materials including plastics, metals, fiberglass, and wood.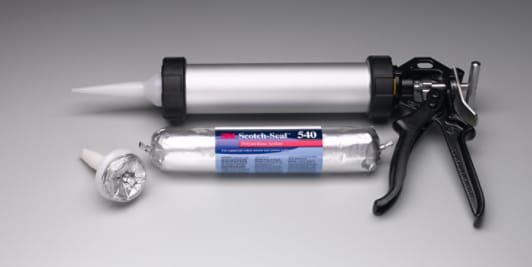 3M Manual Applicator designed for smaller operations
Longer Open Time for Positioning Parts
Designed for more complex applications requiring time for complex alignment, 3M Polyurethane Adhesive Sealant 551 provides excellent adhesion to concrete, wood, aluminum, most lacquered metals, polyester, glass, and stone. Our versatile formula is good for both above and below the waterline in marine applications and bonding aluminum, FRP, metal, plastic, SMC, steel and wood.
Recommended Applications
Cosmetic skinning on boats, buses, trailers
Bonding high-performance applications, such as marine windshields
Waterproofing joints without primers in concrete, glass, marble, granite and brick
Bonding and waterproofing modular building panels or bathroom units
Paintable after Skin Forms for Improved Appearance
3M™ Polyurethane Adhesive Sealant 551 offers an alternative to mechanical fasteners and can replace rivets in some applications. It will bond dissimilar substrates and a wide selection of materials. This adhesive will perform in temperatures ranging from -40°F/-40°C to 194°F/90°C. Once skin forms (60-90 minutes), the sealant can be painted to improve the final finish.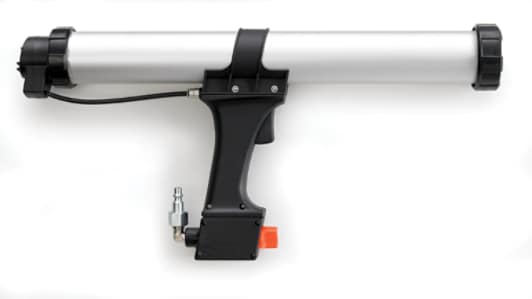 Choose a 3M Pneumatic Applicator for ergonomic applications
Understanding Polyurethane Sealants
Polyurethane sealants provide strong, flexible durable elastomeric bonds that seal against the elements. These sealants excel in challenging industrial, transportation and construction applications. Polyurethane sealants are available in a wide variety of Shore A hardness, open time and colors to meet many application needs. Choose a 3M
Manual
or
Pneumatic
Applicator for dispensing 3M adhesives sealant cartridges and 400ml/600ml sausage packs.
Bringing Better Ideas to the Surface through Science and Innovation
In our 3M Industrial Adhesives and Tapes Division, we apply the science of adhesion to deliver innovative solutions that improve the design and manufacturing processes of companies around the world. In the end, our technologies help customers like you deliver competitive products to the market faster and more efficiently.
Click here for more information on 3M™ Adhesive Sealants.
(PDF, 797.43 Kb)