3M™ Cubitron™ II Cut-Off Wheel features 3M Precision Shaped Ceramic Grain to bring you an exceptionally fast-cutting and long-lasting wheel for use on almost all materials, including stainless steel, mild steel, and aerospace alloys. This cut-off wheel surpasses 3M™ High Performance wheels in both cut and life to deliver significant gains in productivity.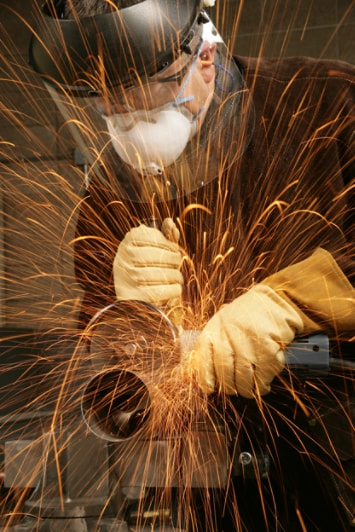 Experience the power of 3M Precision Shaped Grain to provide a cool, extra-sharp, quick cut long after other wheels are consumed.
Tips for Optimal Use
Unlike coated abrasive discs, which shape or sand objects using the disc surface, cut-off wheels provide perpendicular cuts, using the outer edge of the wheel. Abrasive cut-off wheels are typically used for cutting through metal, for example autobody or marine sheet metal, stainless steel tubing, exhaust pipes, clamps, and rusted fasteners. Cut-off wheels are attached to a cut-off wheel tool (sold separately) and must always be used with a wheel guard for safety.
3M™ Science and the Power of Precision Shaped Grain
3M™ Cubitron™ II products have raised the bar for high-performing abrasives. 3M Precision Shaped Grain (PSG) outcuts and outlasts conventional ceramic industrial abrasives and requires less grinding force to achieve superior performance. The result is that operators can grind faster and complete more parts per disc with less muscle-work and fatigue.
Conventional Shaped Grain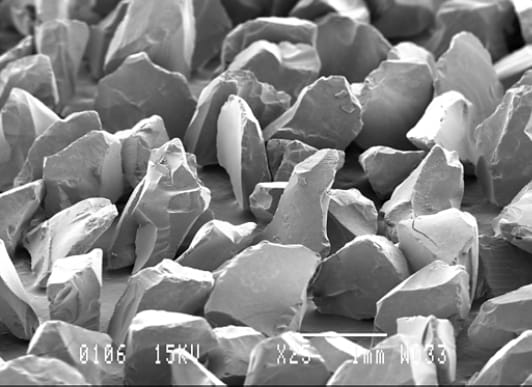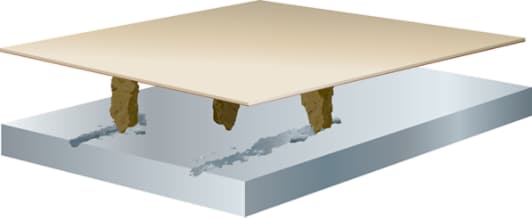 3M Precision-Shaped Grain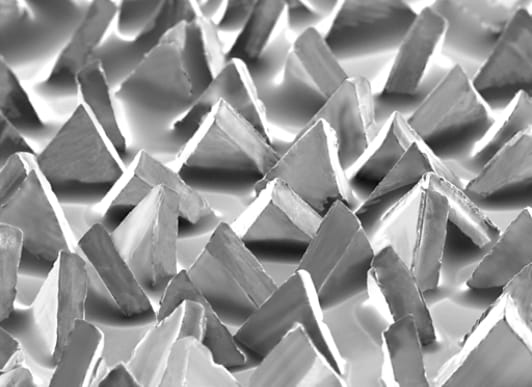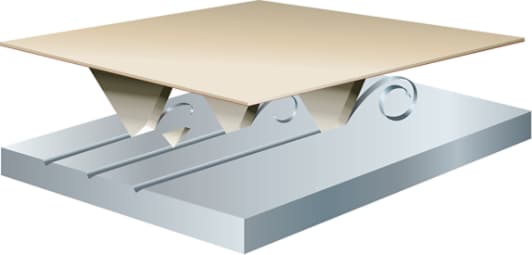 To create PSG, our engineers started with 3M™ Ceramic Abrasive Grain and used proprietary technology to form the grains into triangular structures and electrostatically orient them on the backing to form sharp peaks that maximize cutting potential. These peaks slice cleanly through metal like a knife through butter, rather than gouging or plowing as traditional abrasives do, and continuously self-sharpen as the points break off. This generates a super-fast cut and lessens heat build-up due to friction, reducing heat-related stress cracks and discoloration.

PSG also wears evenly, and because the abrasive itself stays cooler and sharper, 3M™ Cubitron™ II products last significantly longer than their conventional ceramic counterparts, ensuring extended high performance in production applications.