The 3M™ Perfect-It™ Foam Polishing Pad helps refine compounding swirls on automotive paint finishes. Single-sided pad features a 4-in. diameter for control and access in small areas or tight spaces. A specially designed foam pad face holds polish and helps prevent slinging. Pads feature insets for easy centering on rotary polishers, and Hookit™ hook-and-loop attachment for easy pad change-outs.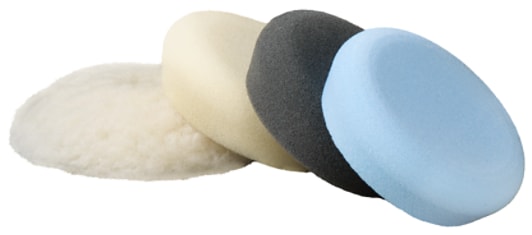 A family of 4 inch pads to meet all of your paint and finishing needs
A Specially Designed Pad for Polishing Auto Body Panels
When used with 3M™ EX Machine Polish, our 3M™ Perfect-It™ Foam Polishing Pad is engineered to deliver a refined cut that eliminates compounding swirls and small paint surface defects after compounding in collision repair. Its foam construction makes for consistent contact with the automotive surface, and its specially designed face holds the polish and helps prevent slinging to save material waste and cleanup time. A reverse taper protects the edge of the backing pad, helping reduce the chance of damage to the automotive finish. This pad leaves a high-gloss surface ready for final finishing.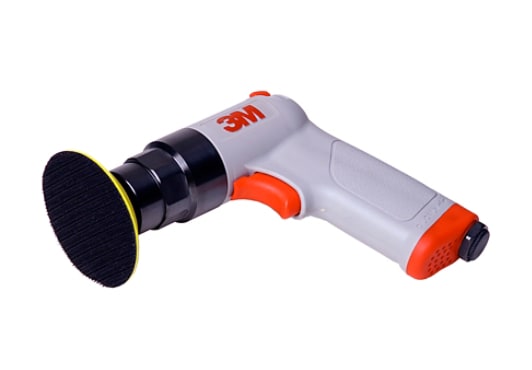 3M recommends using pad with 3M™ Buffer, Pistol Grip, 3 Inch, PN28354
Another Perfect-It™ Top Performer
We developed these foam pads as part of our Perfect-It™ Paint Finishing System to keep pace with evolving paint and clear coat technologies. Foam polishing pads are generally less aggressive and produce a finer finish than wool and foam compounding pads, ideal for the critical polishing steps of paint refinishing. 3M™ Perfect-It™ Foam Polishing Pads are best used in conjunction with
Perfect-It™ EX Machine Polish
and attach quickly to rotary polishers. 3M recommends using these pads with 3M™ Buffer, Pistol Grip, 3 Inch, PN28354.
The 3M™ Perfect-It™ Brand: 3M's Highest-Quality Solution for Finishing Coated Surfaces
Our Perfect-It brand represents a complete range of solutions designed for busy shops to achieve perfect defect-free finishes, every time, in as little time as possible. Perfect-It brand products have been developed according to a step-by-step system — there's no need to create your own processes to get the best finish. Premium product performance means shorter process times at every step. You use less material, and you have less material to clean up. In all, our Perfect-It brand products let you complete more jobs in the same amount of time. You get better throughput, the finest and most consistent finishes, and increased customer satisfaction with every job.
Learn more about paint finishing and other signature products
(PDF, 4.20 Mb)
Single-Sided Foam Pads and Our Hookit™ Attachment System
The Hookit™ attachment system has a hook-and-loop feature which makes attachment, removal, and re-attachment clean and easy. It also facilitates use and re-use of the Perfect-It™ pad for maximum product life. Hookit™ sheets have a brushed nylon loop backing of the type most commonly used in everyday hook-and-loop applications. The 3M™ Perfect-It™ Foam Polishing Pad features hooks which grip the brushed nylon loop backing of your Hookit™ backup pad. It's simple: just attach the pad and start compounding. The pad removes just as cleanly and easily. The Hookit™ system is designed for work spaces and applications where adhesive backed abrasives may become contaminated by dust, dirt or debris.
Learn more about Accessories for Abrasive Products
(PDF, 4.29 Mb)