3M™ Hookit™ Hand Block helps level repair areas with greater ease. Use this accessory item with our Hookit™ abrasive products to achieve more consistent, uniform sanding results. This hand block when used in combination with Hookit™ abrasives is ideal for achieving a true flat surface.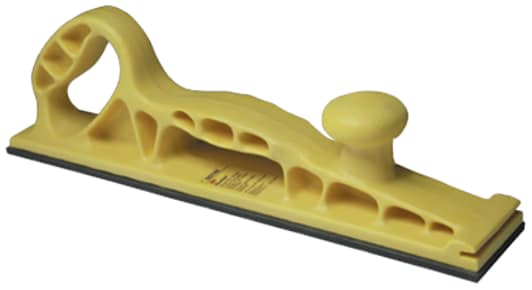 3M™ Hookit™ Hand File Board 05744
Get Better Results When Sanding by Hand
3M™ Hookit™ Hand Block is the perfect companion when using 3M™ Hookit™ abrasives. Our sanding block fits comfortably in the hand to reduce instances of hand fatigue. The block allows for a more even and consistent application of pressure, which delivers more uniform results. A sanding block also lets you apply more pressure than you could simply with your hand, a benefit that will speed how quickly you can complete your project.
Benefits of Sanding by Hand
Our blocks make hand sanding a more efficient task, which helps boost overall productivity when power sanding is not an option. Automotive restoration technicians like power sanding due to it speed and ease, but some applications do not allow for power sanding. In those cases, you can still gain efficiency by using our sanding blocks. Use these blocks for areas out of reach of power sanding tools. Hand sanding is also preferred for situations in which you need more precise control. With the speed of power sanders, one lingering pause can result in irreversible damage in certain situations. Hand sanding allows you to work at a pace that suitable for more delicate work. Hand sanding also produces less dust if that is a concern.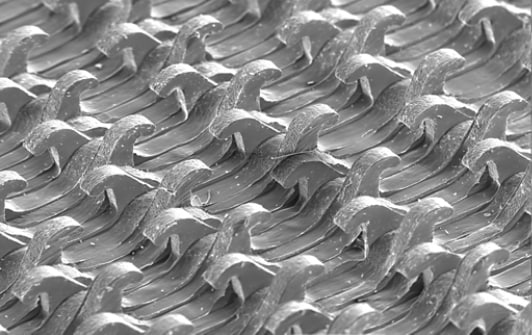 Enjoy the Ease and Speed of the Hookit™ Attachment System
These sanding blocks use the 3M™ Hookit™ attachment system for easy replacement of sandpaper sheets. Simply press on the abrasive sheet to get a secure grip, and then peel it away for easy removal. Hookit™ is the perfect time-saving answer when you're switching between abrasive grits frequently. Best of all, you can remove and reattach an abrasive that still has a useful service life. Let's say you need to switch to a different grit but the abrasives on the sheet you're currently using are not fully spent. Simply remove it and reattach later. Hookit™ ensures that you will get the same secure hold, which is an important advantage compared to pressure sensitive attachment products where the adhesive may be compromised after being removed.
Two Big Benefits of Using Our Sanding Blocks
Our 3M™ Hookit™ Hand Blocks serve dual purposes of making the job of sanding go easier and the results better. These auto shop accessories are the product of seeking innovative ways to boost efficiency and effectiveness on the job.