Multi-purpose undercoating protects vehicle undercarriages and other vulnerable areas
Water-based formula helps eliminate cleanup
Formula provides high-build capabilities for heavy-textured sound deadening applications
Excellent resistance to corrosion and adhesion direct to metal
Fully paintable when dry
3M™ No Cleanup Waterbased Undercoating delivers what you need in a vehicle undercoat – including corrosion and abrasion resistance, high-build capabilities, sound deadening qualities and fast direct-to-metal spray application – without the time and expense of cleanup. This water-based formula sprays on consistently and is fully paintable for automotive undercarriages and more.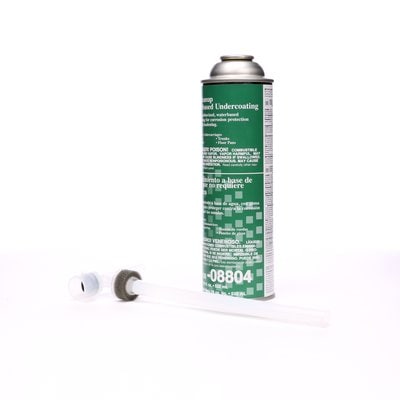 Superior performing, paintable, rubberized undercoating with excellent coverage and corrosion protection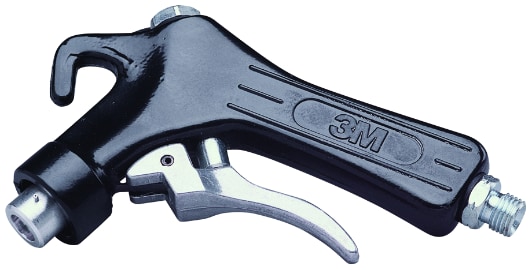 3M™ No Cleanup Applicator Gun 08801
The Benefits of a Premium Undercoating — Without the Cleanup
Applying undercoating can mean lots of cleanup, to your shop and to your equipment. Our 3M™ No Cleanup Waterbased Undercoating delivers the ease of application and tough protection of a premium vehicle undercoat, with a water-based formula that virtually eliminates the cleanup. This undercoat features a medium-coarse consistency that makes for broad yet consistent coverage and excellent hiding power. It allows for high-build application — suitable for sound deadening inside auto body panels — and can be used as a gravel guard for undercarriages and wheel wells. The undercoating has been rigorously tested for corrosion resistance. It is also designed and adherence tested for fast direct to metal application.
3M™ No Cleanup Waterbased Undercoating applies easily with the 3M™ No Cleanup Applicator Gun 08801 and the 3M™ No Clean Up Applicator Nozzle 08966. It is fully paintable in as little as two hours without forced air drying (varies based on ambient temperature and humidity).
Recommended Applications
Automotive undercarriages
Floor pans
Wheel housings
Quarter panels
Interior fenders
Door skins
Trunks
Aprons
Frame rails
The Science of Collision Repair Coatings from 3M
3M has long been developing ways to apply science to the lives of professionals in a range of industries including collision repair. Our 3M™ No Cleanup Water-Based Undercoating is a great example — decades of knowledge designed into a product that delivers better results in time and quality even for the most specific jobs, and helps you get the most value and customer satisfaction from your entire operation.
Learn more about Automotive Aftermarket products
(PDF, 69 Mb)