Works in demanding conditions and retains flexibility in autoclave conditions in temperatures ranging from -60°F (-50°C) to 350°F (177°C)
Silicone adhesive provides clean removal from a variety of surfaces
Chemical resistant adhesive and backing provide durability in difficult environments, such as anodization
Ideal for splicing applications on surfaces that are difficult to adhere to, such as silicone coated papers and films
Translucent green backing is easily identifiable for splicing applications
Meets several aerospace specifications
For anodizing, composite bonding and splicing use 3M™ Polyester Tape 8402. This translucent green tinted tape is coated with a silicone adhesive that bonds well on difficult surfaces, including silicone coated papers and films. It is chemical resistant and performs under a wide range of temperatures and environments.
Splicing of silicone liners, films and papers
Holding parts or vacuum bags during composite bonding operations
Masking metal surfaces in acid or caustic chemical milling baths
Flash breaker in metal bonding processes where the excess epoxy (flash) flows on the tape
Protective tape reduces scratches during handling and shipping
Paint mask for areas subject to higher temperature bake cycles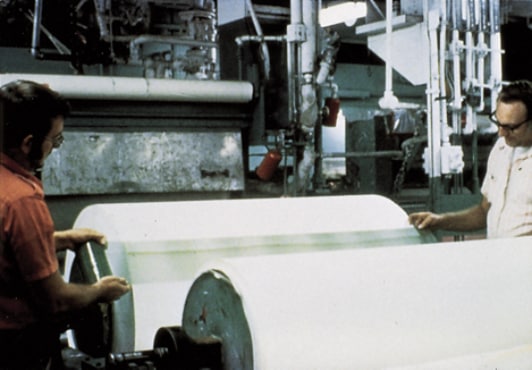 With thin caliper, high tensile strength polyester backing and the excellent shear strength of silicone adhesive, 3M™ Polyester Tape 8402 works well for butt splicing silicone-treated papers