3M™ Double Coated Tape 9824 is a high initial tack double coated tape on a .5 mil clear polyester film (PET) carrier and with a 3.2 mil white 55-lb densified kraft (DK) paper liner. 3M™ High Tack Acrylic Adhesive 340 provides good adhesion to many metals, plastics and foams.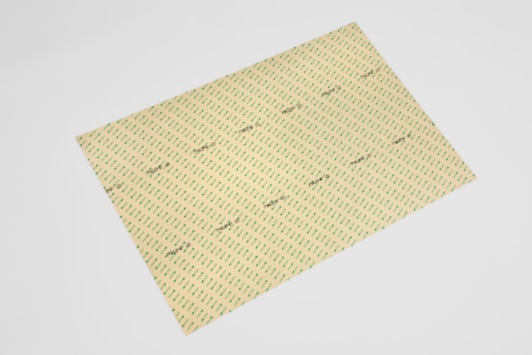 Available with a thin polyester film or a tissue for dimensional stability and improved handling
High Initial Adhesion and Good Holding Power
Engineered with adhesive on both sides of the polyester film carrier, our 3M™ Double Coated Tape 9824 provides good chemical resistance and offers an excellent continuous temperature resistance range from -40°F to 120°F (-40°C to 49°C). The ideal tape application temperature range is 70°F to 100°F (21°C to 38°C). Initial tape application to surfaces at temperatures below 50°F (10°C) is not recommended because the adhesive becomes too firm to adhere readily. Once properly applied, low temperature holding is generally satisfactory.
Recommended Applications
General purpose foam and fabric lamination
General purpose lamination for fabricated parts
About 3M™ Adhesive 340
3M™ Double Coated Tape 9824 features 3M™ Adhesive 340 on both the face and back sides — a medium-firm acrylic adhesive that provides high initial adhesion to a wide variety of surfaces, including high surface energy plastics. A clear polyester film carrier between the adhesive layers adds dimensional stability for easier handling during slitting and die-cutting.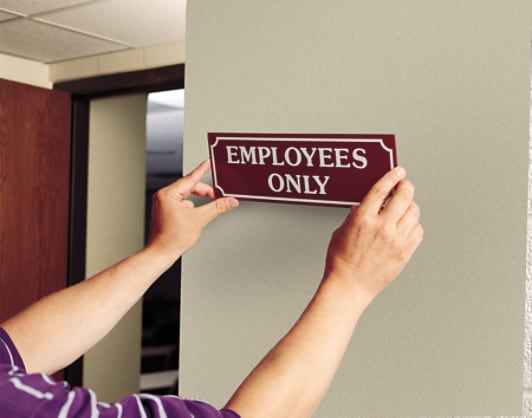 3M™ Double Coated Tapes with 3M™ Adhesive 340 provide a combination of high initial adhesion and good shear holding power
What is Double Coated Tape?
In general, double coated tape is composed of a paper, film, or tissue carrier that is coated on both sides with pressure sensitive adhesive. The adhesive is protected by a peel-away liner that is removed at the time of application. These tapes can be applied by hand or with a dispenser. Double coated tape dispensers are available in a variety of configurations ranging from manual to fully automatic. Applications for double coated tape are found in electronics, automotive, aerospace, general industrial, and fabrication markets.
Double coated tapes offer a multitude of advantages over mechanical fasteners or liquid glues, including an even regular bond without gaps, reduced risk of corrosion, fast application, more flexible product design, improved appearance and they are frequently more economically efficient.
Compare More 3M Double Coated Tapes for Labeling and Graphics Solutions
(PDF, 26.89 Mb)
Bringing Better Ideas to the Surface through Science and Innovation
In our 3M Industrial Adhesives and Tapes Division, we apply the science of adhesion to deliver innovative solutions that improve the design and manufacturing processes of companies around the world. In the end, our technologies and expertise help you deliver competitive products to the market faster and more efficiently.
Find More 3M Industrial Adhesives and Tapes
(PDF, 12.28 Mb)