Casters swivel for easy moving
Heavy duty construction stands up to frequent use
Designed for use on 3M-Matic™ Case Sealers a20 and a80
Toe-operated lever locks case sealer in place
Our 3M-Matic™ Caster Kit consists of four swivel casters and brackets for use with our 3M-Matic™ Adjustable Case Sealers a20 and a80.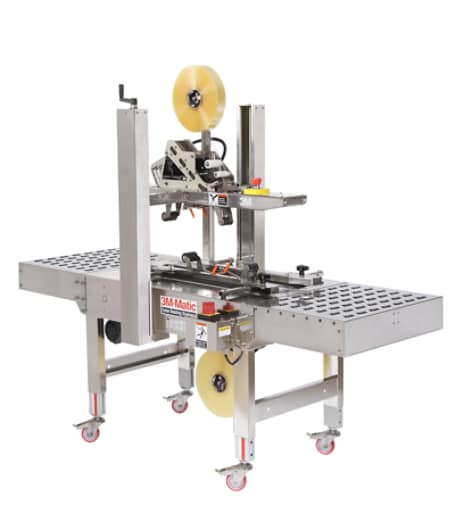 Designed for use on 3M-Matic™ Case Sealers a20 and a80
Increases Efficiency and Production
When packaging operations need to be reconfigured or moved, your 3M-Matic™ Case Sealer can roll to the job on heavy duty 3M-Matic™ Casters, increasing efficiency in your packaging operations. Once at your location, toe-operated lever locks it securely in place.
Bringing Better Ideas to the Surface through Science and Innovation
In our 3M Industrial Adhesives and Tapes Division, we apply the science of adhesion to deliver innovative solutions that improve the design and manufacturing processes of companies around the world. In the end, our technologies help customers like you deliver competitive products to the market faster and more efficiently.