Reinforces the backside of bumpers needing repair
No sanding needed for application and adhesion
No cure time delay to proceed to front side repair
Effective on many plastics where a reinforcement is needed
Clean appearance for a good backside cosmetic finish
Includes 6 flexible patches and 6 adhesion promoter packets
3M™ Flexible Plastic Patch, a popular repair material for automotive bumpers, reinforces the inside of a two-sided plastic repair where the damage has penetrated through the plastic material. Our flexible patch measures 4 inches by 8 inches and provides a strong backside reinforcement repair for most plastics. Includes 6 flexible TPO patches and 6 adhesion promoter packets.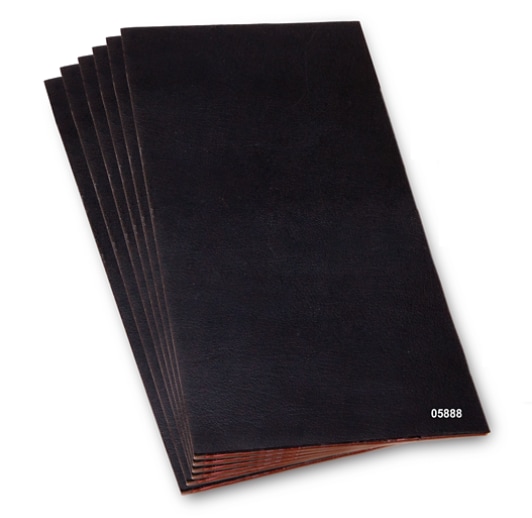 Includes 6 flexible TPO patches and 6 adhesion promoter packets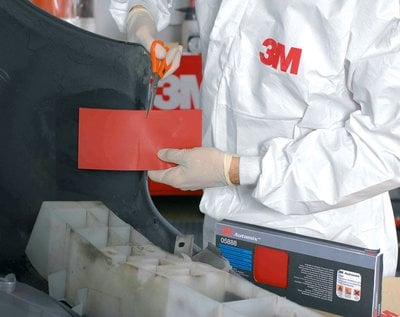 Simply cut the patch to repair size
3M™ Flexible Plastic Patch provides added strength to reinforce bumper repairs where the damage has gone through to the backside. Our patching material is ideal for bumpers that have been cracked from a minor parking lot accident. When that happens simply patching the front side may not provide adequate strength.
3M™ Flexible Plastic Patch
(PDF, 1.2 Mb) goes on the backside to stabilize the bumper. In addition to bumpers, our flexible TPO (Thermoplastic PolyOlefin) patches are also recommended for repairing wheel flares, splash shields and other cosmetic parts that are flexible or semi-flexible.
Clean the area to be patched
Apply adhesion promoter (included with patching material)
Trim the patching material to the correct size
Peel away the liner from the patching material
Apply patch to the area to be repaired
The backside patch offers a clean appearance with a cosmetically pleasing finish. Because there is virtually no waiting for a cure time, you can start working on the front side repair very soon afterwards.