The 3M™ Dual Lock™ Reclosable Fastener DL400/5745 provides an aesthetically pleasing, unbroken surface without the use of unsightly mechanical fasteners. Our fastener attaches with 3M™ Acrylic Foam Tape 5745 and is backed with a paper liner. The adhesive provides very good adhesion and good shear strength to many automotive surfaces.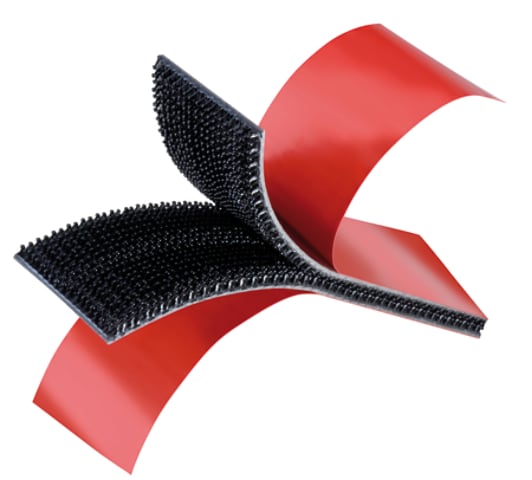 Pressure sensitive adhesive combines the features of the Dual Lock fastener with 3M Automotive Acrylic Foam Tape for attachment
Reliable Attachment, Over and Over
Designed with hundreds or interlocking mushroom-shaped stems, this fastener offers strong, fast and easy attachment for automotive assembly applications. 3M Dual Lock fasteners are used primarily to secure rigid and semi-rigid surfaces such as trim or door panels, instrument panel bezels, headliners, and other automotive interior trim. The interlocking mushroom-shaped heads deliver exceptional tensile strength and can be easily attached and detached multiple times. Featuring temperature, moisture and UV resistance, this reclosable fastener offers reliable durability and its design helps reduce vibration for satisfying, long-term performance. In addition this unique fastener secures with an audible snap to help confirm closure verification.
Adhesive Performance
3M™ Acrylic Foam Tape 5745
(PDF, 35.88 Kb) provides durable, reliable attachment of moldings, trims, emblems and other applications requiring high initial and final adhesion to automotive surfaces. This OEM attachment tape is built on a core of viscoelastic medium-density acrylic foam that provides a blend of strength and conformability for a flush, professional appearance. The pressure sensitive adhesive is applied to both sides of the foam core for a combination of high initial adhesion, high final adhesion and peel performance. It is formulated for a variety of automotive substrates including plastics and automotive paint systems.
An Advanced Closure Alternative
When two pieces of 3M™ Dual Lock™ Reclosable Fasteners are pressed together, the stems flex, allowing the mushroom heads slide past each other and the opposing mushroom heads interlock. These fasteners can provide high tensile strength but can be opened by simply cleaving, or peeling, open the closure.
Alignment and re-alignment are easy and no special tools are required for installation. This means that they can be used to attach components before they enter the final assembly plant, helping to reduce the number of parts and assembly time.
This product is well suited for many applications where a high strength, reclosable fastening system is required. Many 3M™ Dual Lock™ Reclosable Fastener products have good performance even after exposure to high moisture levels and wide temperature ranges.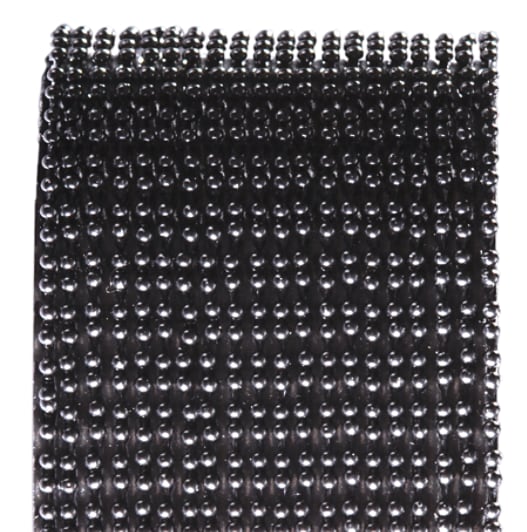 Different stem densities allow for mixing and matching, achieving the engagement and disengagement forces needed for the application
Recommended Applications
Typical applications for 3M™ Dual Lock™ Reclosable Fastener DL400/5745 include attaching:
Headliners
Sheet metal/pillars
Sunroof rings
Center console panels
Interior trim parts
Interior lighting
Electronic components
3M Science Delivers Closures You Can Count On
At 3M, we thrive on defying conventional wisdom, like the concept that fasteners can both durably attach and be easily separate. 3M™ Dual Lock™ Reclosable Fasteners are ideal for many applications where a high strength, reclosable fastening system is required. 3M engineers have uniquely combined physics and materials science to bring the automotive industry reliable fasteners that advance operations in the automotive industry, providing both ease of use and superior results.