Used to apply fast curing repair adhesives to small or oddly shaped automotive parts
Prevents air entrapment when adhesive is condensed and contoured into the repair area
Prevents adhesives from spreading or dripping and making unnecessary messes
Easily removes from cured adhesives to create smooth repair surfaces
Can be cut to fit any part in need of adhesive repairs
The 3M™ Plastic Contour Sheet is a vital piece of the auto body repair process. Used with plastic repairing adhesives, this sheet provides a smooth and flexible surface that can be coated with adhesive and pressed against any damaged part.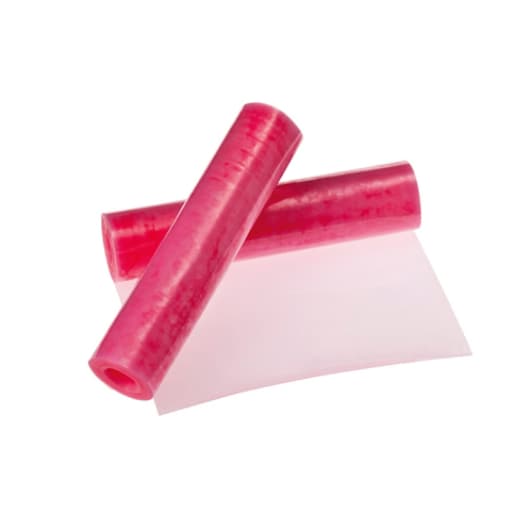 Contour sheet to be used while creating new plastic tabs
Tricky Shapes, Easy Repairs
As a part of our
plastic repair system
(PDF, 1.15 Mb), the 3M™ Plastic Contour Sheet allows users to perform repairs to plastic parts that would otherwise be impossible due to complicated shapes and contours. By spreading fast curing adhesive on the sheet and wrapping the broken part, you can create a smooth, evenly dispersed graft.
Results Without the Mess
Using our 3M™ Plastic Contour Sheet you can apply adhesives around a plastic surface. By fully wrapping the piece, you can prevent unwanted air bubbles or spaces from forming. This helps prevent pockets which can create weaknesses in the plastic. Using these contour sheets also helps you keep messy adhesive mixes contained.
Easy to Use
The 3M™ Plastic Contour Sheet is designed to be easy to use on any plastic repair job. It can be cut and folded to match the exact shape and size you need, and the smooth surface allows for easy removal once the adhesive cures. After removing the wrapped sheet, simply dispose of it and sand down any excess adhesive to complete your repairs