3M™ Melt Sealing Tape 5230 is a conformable, PVC-free, heat curable sealing tape that provides good paint appearance and sealing properties after heating. During the paint process it becomes soft and flows, providing good sealing of joined panels. The resulting sealed joint will have a smooth, paint-receptive surface. This product is a white, high modulus style tape, with a thickness of 0.5 mm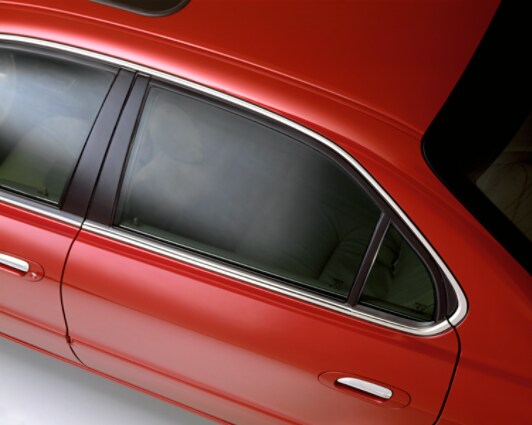 3M™ Melt Sealing Tape 5230 becomes soft and flows when heated at the paint shop to provide a good sealing of joined panels
Formulated for Sealing Jointed Panels
Combining excellent workability and professional-grade performance, 3M™ Melt Sealing Tape 5230 was developed for sealing jointed panels and offers optimal design freedom. This high modulus adhesive, is applied as a tape and then heated to flow around the joints and cure to a smooth and ready-to-paint surface. Linerless, repositionable and tack-free, the tape is easily applied to clean or E-coated surfaces for improved workability.
Blends in for a Perfect Appearance
3M™ Melt Sealing Tape 5230 enhances the overall appearance of the vehicle by conforming to irregular surfaces to cover imperfections and provide a smooth, paint-receptive surface. Readily conforming to irregular surfaces, the tape is well suited to cover spot welds, weld flash, pillowing, and other surface imperfections treatable in the sealer deck or paint shop. It can then be painted and supply the ideal base for perfect surfaces. Our tape leaves vehicles looking great because its presence is not noticeable after being painted.
User-Friendly Workability and Reliable Performance
Our tape becomes soft and flows while being heated and provides good sealing performance virtually anywhere it is applied. The tape doesn't require any special set up or equipment because it is possible to sufficiently cure in a conventional paint oven. Automotive technicians rely on it for uniform sealer thickness and to provide a smooth, ready-to-paint surface. It provides very high final adhesion once cured. Our tape does not include any plasticizer and demonstrates excellent weather resistance and
durability
(PDF, 143.57 Kb).