Allows quick changes of buffing pads
Makes it easy to change between compound and polishing pads
Provides a reliable connection between pad and polisher
Use with 3M™ brand compounding and polishing pads
5/8" threads
3M™ Perfect-It™ Quick Connect Adapter makes it easy to connect or disconnect double-sided buffing pads on rotary polishers. Our heavy-duty adapter saves both time and effort in an automotive body shop by making pad changes so quick and simple. 5/8" thread.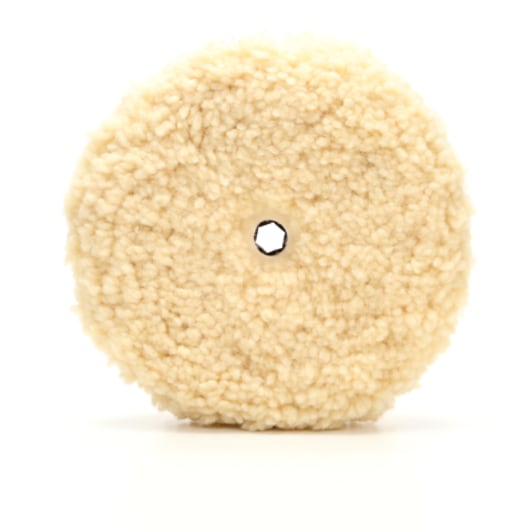 3M™ Perfect-It™ Wool Compound Pad (polishing pad)
3M™ Quick Connect Adapter allows for quicker changing of buffing pads on rotary polishers, which is particularly helpful when changing between compound and polishing pads, With the adapter's sliding ring, you can easily attach or a pad in seconds. But when the locking system is engaged, the adapter provides a reliable connection between the pad and polisher to ensure a secure and stable connection.
Our adapter is solidly built to withstand the heat and speed that is produced when polishing with a rotary tool. The adapter is built from chrome-plated machined brass with a stainless steel locking mechanism. To ensure professional-grade results, the adapter automatically centers and balances the pad to prevent wobbling and minimize vibration.
Learn more about 3M™ Perfect-It™ Paint Finishing System
(PDF, 2.6 Mb)