The 3M™ Square/Cross Pad Mandrel secures a square pad, a cross pad, or a cross buff to a rotary tool with a 1/4-inch collet assembly. The external threaded shank must match the internal threaded inserts of the pad or buff to be used. This useful accessory is available in three external thread sizes – 3-48, 8-32 and 1/4-20 external.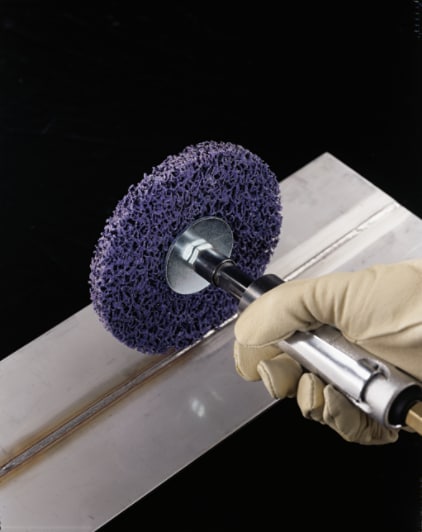 Designed to handle all your cylindrical polishing, buffing, shaping and deburring needs.
Do More with One Tool
Our 3M™ Square/Cross Pad Mandrel allows you to use multiple type of abrasive products with one tool.
Square pads are ideal for fast grinding and blending of channels, fillets, corners and spotting on flat surfaces. As they rotate, the corners exert a fast biting action and gradually wear down to expose fresh abrasive material.
Cross pads are used for close tolerance polishing of small radii and channels, deburring the ends and insides of tubing and other special applications.
Cross buffs polish, clean, satin finish, denib and defuzz interior diameters of metal components.
Maximize the Value of Your 3M Power Tools
Engineered to work effectively with your 3M rotary tools, we design our accessories to perform to the highest standards, to allow you to do more, more cost-efficiently.