Our 3M™ Carry Handle 8330 transforms almost anything into a convenient, travel-friendly package. A durable plastic strip with adhesive at each end for adhering to both sides of a box or package creates a small loop which can support up to 30 pounds when properly applied.
Handling medium to large appliances, electronics, toys, lawn, garden, houseware and hardware items and some industrial products
Bundling products together at store shelves for consumer convenience and branding opportunity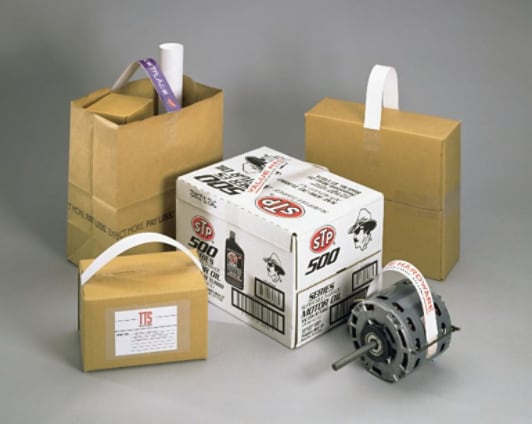 3M™ Carry Handles work on a variety of surfaces
More Convenient
It's fast and easy to make almost anything transportable with 3M™ Carry Handles — from awkward packages and heavy beverage packs, to small gift boxes — almost anything up to 30 pounds. Carry handles are packaged in convenient pads and do not require a dispenser, making it easy for you to quickly pull and apply them during manufacturing and at retail.
Completely Customizable
Store branding, advertising messages, coupon offers, holiday sales, in-store events — if you can imagine it, you can print it on Carry Handles. They're a great way to get your messages and branding directly into your customers' hands through special promotions or UPC codes. Carry Handles are also available in a variety of standard lengths and widths for even greater customization.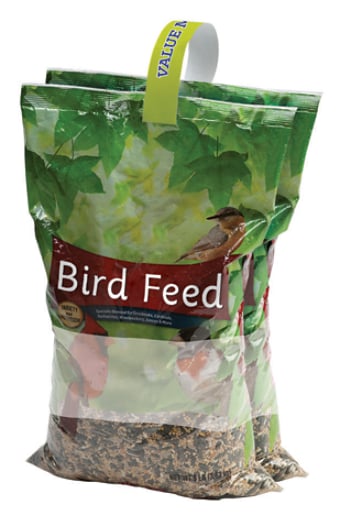 It's fast and easy to make almost anything transportable with 3M™ Carry Handles
Easily Applied
3M™ Carry Handle 8330 works on a variety of surfaces, including printed and unprinted paperboard, corrugated cardboard, polyethylene and polypropylene (strong shrink film/poly bags), polyester film and polyvinyl chloride (PVC) film.
Less Waste
Carry Handles provide the same level of functionality as traditional bags but with a fraction of the material. They are a cost-effective replacement for additional paper or plastic bags and help to greatly reduce plastic waste.
Bringing Better Ideas to the Surface through Science and Innovation
In our 3M Industrial Adhesives and Tapes Division, we apply the science of adhesion to deliver innovative solutions that improve the design and manufacturing processes of companies around the world. In the end, our technologies help customers like you deliver competitive products to the market faster and more efficiently.