3M™ Aerospace Sealant AC-251 is our two-part, manganese dioxide cured, polysulfide based sealant for aircraft windshields, canopies and windows. This quick curing product is easy to tool, and the non-sag formula holds its shape on vertical and horizontal surfaces. AC-251 is effective for acrylic, glass, and polycarbonate aircraft transparencies and exterior mold line applications.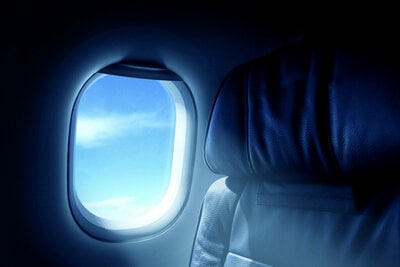 Fast-curing window and canopy sealant AC-251 is formulated to resist UV degradation in service
Clearly Effective
3M™ Aerospace Sealant AC-251 is designed to create an aesthetically pleasing and highly effective seal. Its formulation prevents crazing on adjacent transparent surfaces, making our black, non-sagging product look as good as it performs. AC-251 is designed for optimal performance when used with
3M™ Adhesion Promoter AC-137
.
When mixed, 3M Aerospace Sealant AC-251 is a thixotropic paste formulated for easy application by injection gun or spatula. AC-251 provides superb tooling properties and quick cure times to help meet a wide range of production process needs. It is available as a two-part product in both kit and bulk-packaging forms, to meet a variety of application requirements. AC-251 is ideal for sealing out moisture and corrosive elements. It is available in 1/2, 1 and 2 hour work lives and typical cure times of 4, 7 and 9 hours, respectively.
See 3M™ Mix & Dispense Equipment
Product
Class
Application Life*
Typical Tack Free Time*
Typical Cure Time*
(30 Shore A Hardness)
Specific Gravity
Applications
3M Aerospace Sealent AC-251
B-1/2
1/2 hour
4 Hours
4 Hours
1.59
Window & Canopy
B-1
1 hour
5 hours
7 hours
B-2
2 hours
8 hours
9 hours
*Measured at Standard Conditions (77°F / 25°C and 50% Relative humidity )
Smart Sealants, Robust Results
When you use 3M Sealants, you're applying science, ingenuity, aerospace expertise and cost saving solutions. They have outstanding resistance to aviation fuel and petroleum products common to the aircraft industry. 3M™ Aerospace Sealant AC-251 is carefully formulated for customers in the aerospace industry. Always read the SDS and Tech Data Sheet along with your internal governing documents prior to use.
Our Best for Your Best
3M is proud to partner with organizations across the spectrum of aerospace and related industries. Enabling efficiencies, reducing process times and lowering aircraft weight is how we execute our never-ending mission to offer best-in-class adhesives, sealants, surface protection products and composite resins that effectively reduce costs on multiple fronts. Professionals across the industry know the numerous advantages of
3M Aerospace
. Our brand is widely recognized for the highest standards of quality and performance, adding value to the final results. By engineering reliability, longevity and value into all of our products, we have a history of saving money by reducing waste, rework and time.