Designed for use with stucco and other coated exteriors
Removes cleanly for up to three months from even after UV exposure to sun and outdoor weathering
Sticks immediately and stays on for up to one year without deterioration
Strong water-resistant backing resists wear and light abrasion
Provides a tight, moisture-resistant seal in many containment situations
Conforms to irregular surfaces without lifting
Constructed of polyethylene film laminated to cloth with a rubber adhesive, this economical tape resists curling and tears off the roll cleanly for easy application on stucco and other challenging, coated exteriors. 3M™ Outdoor Masking and Stucco Tape 5959 allows for permanent and temporary applications. It is removable with little or no adhesive residue up to three months after application.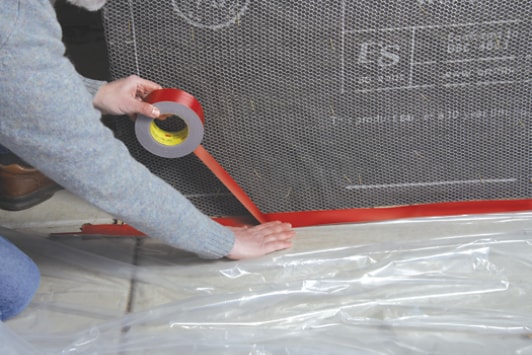 This tape can be used for numerous applications across a range of surfaces
Recommended Applications
Patching
Bundling
Reinforcing
Tabbing
Taping/splicing insulation
Capping pipe
Securing conduit ends
Marking
Labeling
Temporary repair
Hanging polyethylene drapes
Protecting against light sandblast overspray
Built to Stick
3M's family of rugged cloth and duct tapes adheres to most surfaces for applications ranging from bundling to moisture proofing, sealing to splicing, reinforcing to hanging poly drapes. Available in a variety of colors and strengths, they're known best for their hand tearability, high tensile strength and conformability.
Learn more about 3M Masking and Surface Protection Products here.