High performance bonding
Excellent UV resistance
Permanently elastic to allow joint movement
10-30 minute skin time, paintable immediately
Silane Modified Polymer (SMP) adhesive sealant
Low VOC
Gap filling capabilities
Single component, moisture-curing sealant offers a simplified production
3M™ Adhesive Sealant 760 UV is a single-component, moisture-curing, elastomeric, isocyanate-free adhesive sealant that offers exceptional UV resistance and long term durability.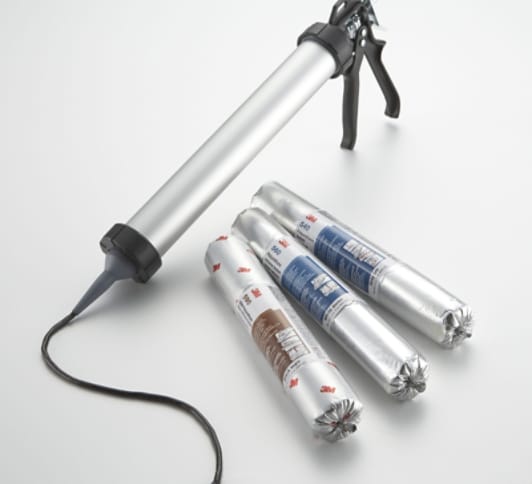 3M Manual Applicator
High Performance Sealant for Durable Bonding Applications
3M™ Adhesive Sealant 760 UV
(PDF, 493.73 Kb) +offers excellent UV resistance and long term durability when exposed to the elements. This sealant is permanently elastic and is capable of bonding dissimilar materials, offering long-lasting bonds and design flexibility. This single-component sealant is paintable when wet and has a 10-30 minute skin time.
Recommended Applications
Panel to post bonding on trucks, trains, trailers and specialty vehicles
Architectural panels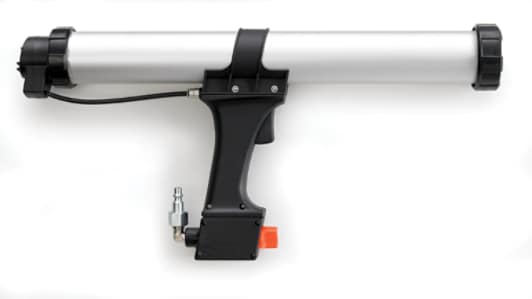 Choose a 3M Pneumatic Applicator for ergonomic applications
Understanding Silane Modified Polymer (SMP) Sealants
Silane Modified Polymer sealants provide strong, flexible durable elastomeric bonds that seal against the elements. These sealants offer excellent UV resistance and excel in challenging industrial, transportation and construction applications.
SMP sealants
(PDF, 797.43 Kb) are available in a wide variety of Shore A hardness, open time and colors to meet many application needs. Choose a
3M Manual
or
Pneumatic Applicator
for dispensing 3M adhesives sealant cartridges and 400ml/600ml sausage packs.
Bringing Better Ideas to the Surface through Science and Innovation
In our 3M Industrial Adhesives and Tapes Division, we apply the science of adhesion to deliver innovative solutions that improve the design and manufacturing processes of companies around the world. In the end, our technologies help customers like you deliver competitive products to the market faster and more efficiently.
Click here for more information on 3M™ Adhesive Sealants.
(PDF, 797.43 Kb)