3M™ Marine Grade Silicone Sealant is formulated specifically for above-the-waterline sealing on RVs, boats and personal watercraft. Ideal for hatches, dashboard components, deck hardware, portlights and many other uses inside or out, it features a non-shrinking formula that forms a strong elastomeric bond and stays firm, tough yet flexible even in tough environments. Apply this silicone sealant to paint, fiberglass, bare metal, glass and non-oily wood as well as many plastics and abraded rubber. It resists all types of weather including high temperatures, and fights the growth of mildew which can cause degrading and discoloration. It also won't turn yellow over time, preserving the sharp, professional look of your boat or other watercraft. It won't sag, making it easy to apply even on vertical surfaces. It requires no mixing and applies right from the container. This boat sealant becomes tack-free in as little as 20 minutes, and fully cures in 24 to 48 hours so you can get right back out on the water.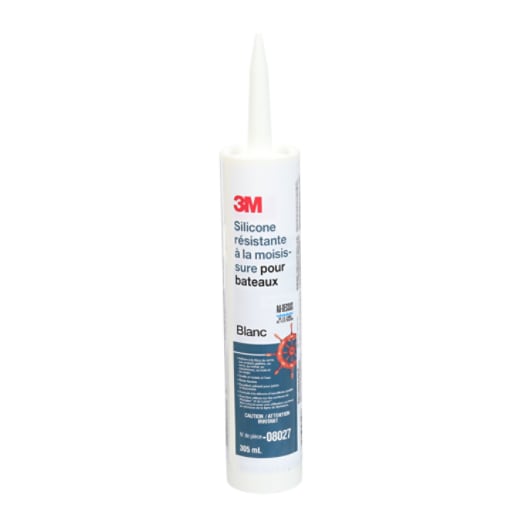 Available in white and clear
Withstands Harsh Marine Environments
Providing a high-quality seal,
3M™ Marine Grade Silicone Sealant
(PDF, 441.5 Kb) is a one-component cure, silicone sealant engineered to withstand the harsh marine environment. This weather-resistant sealant is formulated to resist mildew and form a non-yellowing seal for above waterline applications. In addition, this marine sealant is high-temperature resistant and remains flexible even after years of exposure. The non-shrinking and non-sagging properties of this product offer simple and efficient application. This marine-grade sealant adheres to bare and painted metal, fiberglass, glass, non-oily woods, plastics and abraded rubbers.
Recommended Applications
Electrical hatch sealing
Dashboard components
Port lights
Above the waterline interior/exterior sealing
Designed to Endure Marine Environments
3M™ Marine Grade Silicone Sealant
(PDF, 6.73 Mb) is a part of a broad range of adhesive sealants uniquely formulated for the marine market. 3M™ Marine Grade Silicone Sealant is designed for reliable sealing performance in harsh marine environments.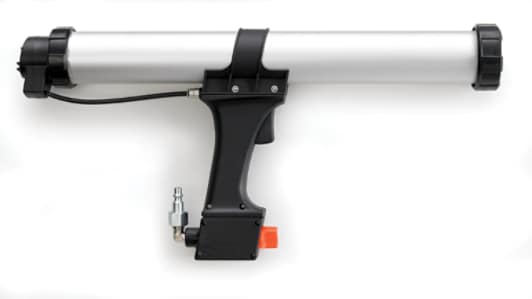 Choose a 3M Pneumatic Applicator for ergonomic applications
Understanding Silane Modified Polymer (SMP) Sealants
Adhesive sealants provide strong, flexible durable elastomeric bonds that seal against the elements. These sealants excel in challenging industrial, transportation and construction applications. Choose a
3M Manual
or
Pneumatic
Applicator for dispensing 3M adhesives sealant cartridges.
Bringing Better Ideas to the Surface through Science and Innovation
In our 3M Industrial Adhesives and Tapes Division, we apply the science of adhesion to deliver innovative solutions that improve the design and manufacturing processes of companies around the world. In the end, our technologies help customers like you deliver competitive products to the market faster and more efficiently.
Click here for more information on 3M™ Adhesive Sealants.
(PDF, 797.43 Kb)