Firm, durable plastic block provides support for non-woven abrasives
Block is easy to hold with integral handle
Use with 4 x 6" non-woven sheets
Good block for hand sanding in pre-prep and final prep of metal, wood or plastic surfaces
Unique hook-and-loop style design is five times stronger than typical hook-and-loop attachments
Separates easily for changing abrasive
3M™ Hand Block is ideal for pre-prep and final prep of metal, wood or plastic surfaces when hand sanding is desirable. It is constructed of durable plastic that is easy to grip and has a hook-and-loop style attachment that firmly holds 4 x 6" non-woven surface conditioning sheets.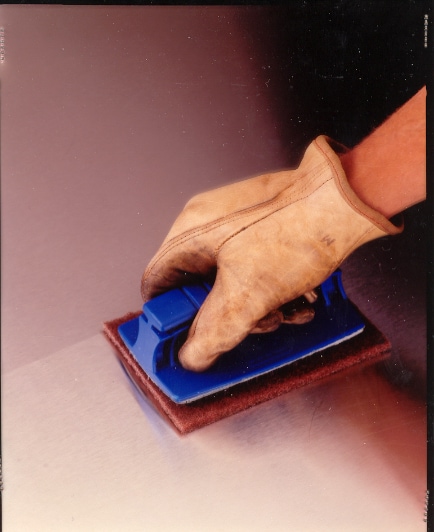 Used to drive nonwoven surface conditioning products
Hand Sanding with Non-Woven Sheets
Constructed of firm, durable plastic, the 3M™ Insta Lok™ Hand Block provides the support needed to drive non-woven surface conditioning abrasives. Its rectangular 3-3/8 x 5-3/4" design with integral handle is perfect for performing surface conditioning activities by hand. It's comfortable to hold and the block does the work, reducing operator fatigue.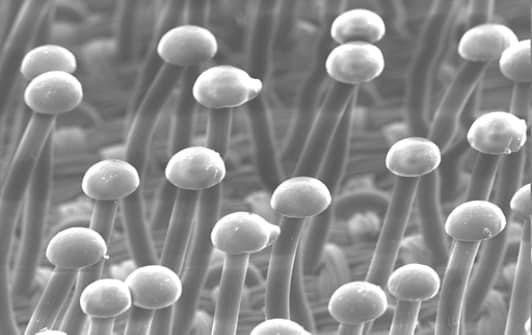 Hook-and-Loop Tall Mushroom
Insta Lok™ Stays Secure, Stays Strong
The 3M Insta Lok™ hook-and-loop attachment is engineered to provide a uniquely secure attachment. Tall, interlocked mushroom-shaped stems provide an attachment that hold firmly, yet separates easily for sheet changes or repositioning. Moreover, Insta Lok™ hook-and-loop attachments stay strong through vast numbers of sheet change cycles.
Find More 3M Industrial Abrasive Accessories.
(PDF, 4.29 Mb)