Specialized abrasive tool for cleaning and polishing inside diameters 2-ply staggered design gets into hard-to-reach areas
Conformability adapts to interior contours, providing consistent abrasive action
Abrasive grades are capable of producing high-luster finishes
Load resistance helps maintain peak cut-rate throughout the life of the product
Scotch-Brite™ Cross Buff polishes, cleans, satin finishes, denibs and defuzzes the interior diameters of metal components, such as lifter bores, valve bodies, valve spools, and tubing. Conformability of the nylon web makes this abrasive useful for removing surface oxidation, rust and corrosion on dies and molds prior to coating and polishing.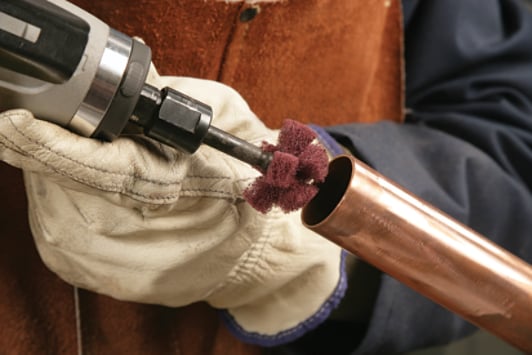 Durable design is ideal for use with hand and power tools on valves, fittings, tubing, dies and more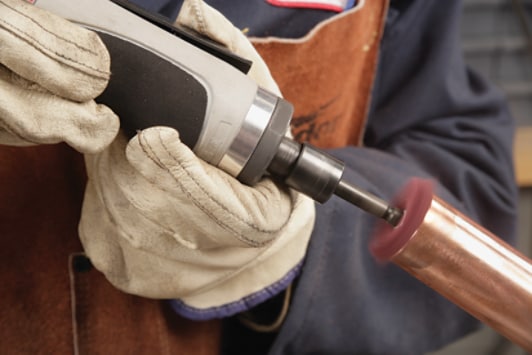 Shaped for polishing and honing inside diameters of lifter bores, valve bodies and brake cylinders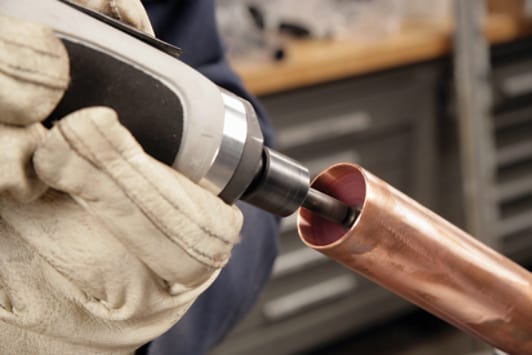 Flexible design allows the buffs to conform to the part, yet maintain critical tolerances

Scotch-Brite™ is a unique surface conditioning product with abrasives incorporated into non-woven fibers. Combining abrasives into the fibers creates an abrasive system that gives you consistent results for the life of the product. The open-web material is load resistant and keeps the abrasive minerals cutting at high performance by limiting clogging of the fibers.