3M™ Flexible Grinding Wheel Backup Pads support 3M™ Green Corps™ Flexible Grinding Wheels and together offer additional flexibility, improved finish, and reduced vibration and noise when compared to conventional grinding wheels.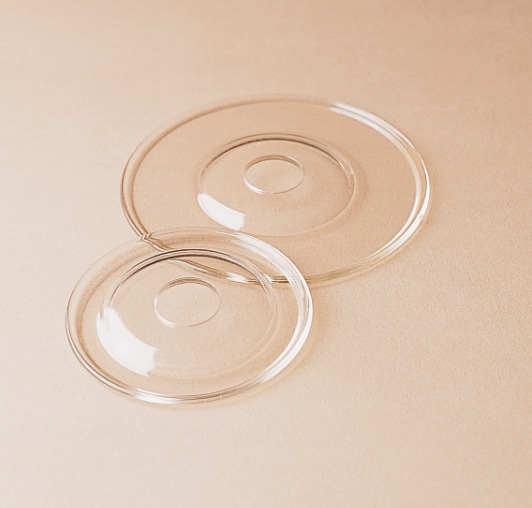 Backup pads come in 4 5/8 inch and 3 3/8 inch outside diameters. They both have a 7/8 inch diameter hole
Runs Smoother, Grinds Faster
Used with 3M™ Green Corp Flexible Grinding Wheels, the 3M™ Flexible Grinding Wheel Backup Pads provide uniform support and increased cut uniformity on contoured surfaces.
Together they achieve high stock removal rate with minimal noise and vibration and can be used in edge beveling, chamfering, gate removal, and plate grinding. The backup pad is required for safe operation of flexible grinding wheels. Both pads feature a standard 7/8 inch diameter center hole.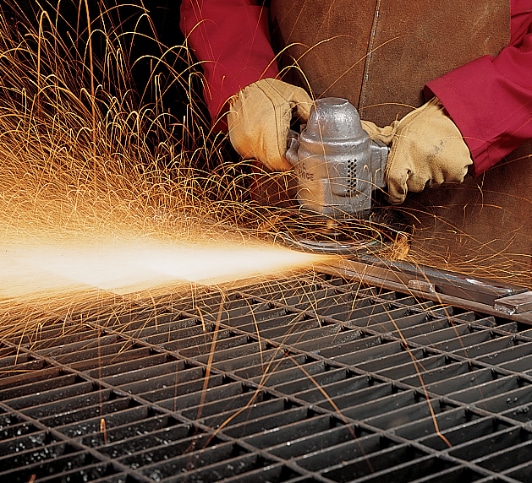 Backup pads work with a 3M™ Green Corps™ Flexible Grinding Wheel.
Less Vibration, Reduced Chatter
This clear, flexible pad distributes pressure evenly over the work surface and cushions the abrasive action. The ease of use, lower vibration levels and reduced chatter resulting from the flexibility of the abrasive means it produces a better finish which is more easily blended. Less vibration and chatter serves to extend abrasive life, as well, and make for greater operator comfort.
The 3M™ Green Corps™ Flexible Grinding Wheel is a Type 27 depressed center, bonded wheel that offers enhanced flexibility to conform to contours, helping operators achieve a smoother finish on a variety of metals.
Depressed center wheels may also be referred to as raised hub wheels or by their shape designation of "Type", with Type 27 being the most popular. The depressed center design allows the attachment mechanism to recess within the wheel so that it can be used for various grinding and cutting applications. Depressed center wheels are designed to handle the most severe right angle grinding applications from heavy stock removal to rough blending.
Weld Grinding and Stock Removal
With the 3M™ Green Corps™ Flexible Grinding Backup Plate, use 3M™ Green Corps™ Flexible Grinding Wheels with a right angle grinder for metal fabrication applications.
Removal of welding seams
Removal of weld spatter
Deflashing
Descaling and heavy deburring
Grinding
Weld leveling
Metal prep
Pipe notching