Specialty disc back-up pad for hand sanding
Affords a straight and a curved 1/4" edge for hard-to-reach areas
Designed for use with 3M™ Hookit™ discs
Medium density foam provides conformability and very good support for leveling
Allows for sanding to consistent finishes across entire surfaces
Our 3M™ Hookit™ Half Round Pad is built for hand sanding where round abrasive discs can't reach. Technicians simply wrap a 6" diameter 3M™ Hookit™ abrasive disc around the pad. Hookit™ hook-and-loop attachment keeps the disc stable on the pad during use. Its straight and curved edges, conformable medium density foam and 1/4" radius edge allow for effective sanding even in hard-to-reach areas.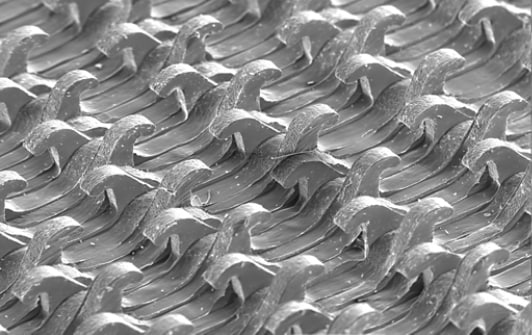 About Hookit™
3M offers a complete range of hook-and-loop style Hookit™ discs for work spaces where adhesive backed discs may become contaminated by dust, dirt, or flying debris. They are often used in applications where an adhesive backed disc may be too aggressive, as Hookit™ discs tend to leave finer finishes. Hookit™ sanding discs conveniently and firmly attach to a hook-and-loop backup disc pad (sold separately) on a random orbital sander, can be removed cleanly and easily, and can be re-used again and again for the extent of the abrasive life.
Better Science for Better Sanding from 3M
From a wealth of scientific development comes a range of
3M abrasives
(PDF, 574.65 Kb), tools and accessories for collision repair professionals. This 3M™ Hookit™ Half Round Pad demonstrates our commitment to making your work better, faster and easier through nearly any specific application.