Quick attachment for 3M™ Stikit™ sanding discs to use on random orbital tools
Smaller diameter ideal for targeting small defects and accesses hard-to-reach areas
Medium density foam with black rubber face provides effective leveling of paint defects
3M™ Roloc™ quick change attachment system provides fast pad change out for multi-step finishing processes
Sanding discs sold separately
3M™ Finesse-it™ Roloc™ Sanding Pad is made with a foam backing that provides conformability during operation. The pad size is ideal for accessing small and hard-to-reach areas. It also provides the convenience of the 3M™ Roloc™ TR Quick Change Attachment System in combination with 3M™ Stikit™ sanding discs. This accessory may be used when a sanding tool is preferred over hand sanding.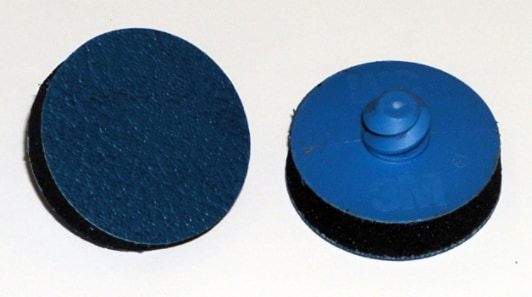 Our 3M™ Finesse-it™ products are a line of specially engineered abrasives, compounds, polishes, and buffing pads to be used on OEM and baked refinish paints to remove defects, sand scratches, or swirl marks on a variety of painted surfaces. Finesse-it™ products are an integral part of a 3M recommended buffing system for repairing surface defects to clear coats, lacquered wood, solid surfaces, gelcoat, powder coat, industrial paint, acrylic, and glass.