3M™ Hot Melt Adhesive 3747 provides a tough, reliable bond for a wide variety of applications. Formulated to have moderate heat resistance, this hot melt adhesive offers you a bond that can withstand elevated temperatures without lifting or deformation, delivering long-term durability and exceptional performance.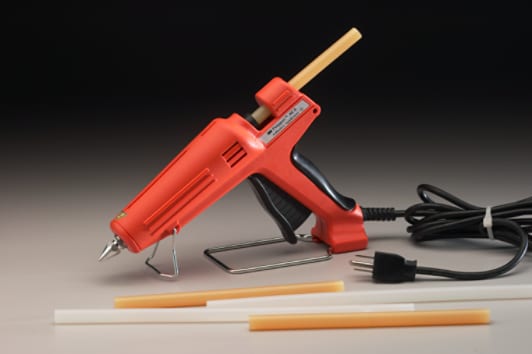 For use in the Hot Melt Applicator
A Flexible, Resilient Solution
The hot-melt technology of 3M™ Hot Melt Adhesive 3747 delivers a 100% solids adhesive. This adhesive creates a strong, tough bond for a variety of substrates, including many plastics, wood and lightweight metals. While capable of forming a tough bond, we also designed this hot melt adhesive to be flexible, easing the process of application and positioning. As a medium performance adhesive, 3M™ Hot Melt Adhesive 3747 provides a resilient bond that is long-lasting, offering you confidence and peace of mind for a wide range of applications.
Recommended Applications
3M™ Hot Melt Adhesive 3747 can provide solutions in a variety of industries, including woodworking, furniture, automotive, transportation, aerospace, upholstery, point of purchase display, sample boards, military, window, door, building, trophies, novelties, audio components, cabinets, construction, packaging and electronic.
For application, this product can be used for:
Assembly
Assembling joining
Attaching
Securing
Repairing
Potting
Panel bonding
Wire tacking
Bundling
Sealing
Encapsulating
Rigidizing
Foam bonding
Gluing
Packaging
Hot Melt Adhesives in Review
Hot melts are 100% solids thermoplastic resins. These adhesives are engineered to re-melt after bonding if exposed to high enough temperatures. The advantages of hot melt adhesives is that, unlike mechanical fasteners and sealing tapes, they are virtually invisible between surfaces.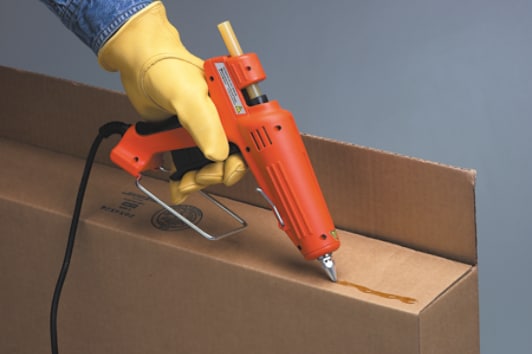 Our hot melt adhesives liquefy when heated, quickly fill gaps and wet the bonding surface. When they are applied to a surface, they cool, harden and reach their bond strength within seconds. Due to their quick work-life, you can move assemblies immediately upon application which eliminates the need for clamps, fixturing or additional drying time and energy.
Leverage Long-Lasting Results
With moderate heat resistance and flexibility, 3M™ Hot Melt Adhesive 3747 produces the adhesion you need for many applications. Benefit from the many features of this hot melt glue, an adhesive designed to offer you exceptional performance and prepared to give you the confidence that comes with long-lasting results.
Learn more about 3M™ Hot Melt Adhesives
(PDF, 3 Mb)