A tough resin bond and waterproof backing on the 3M™ Diamond QRS Cloth Disc 658WY is ideal for hard-to-grind substrates and materials, including glass, ceramics, stone, plastics, concrete, carbides and composites. Micron-graded diamond is affixed to a flexible J-weight cloth backing, and a QRS Hook-and-Loop Attachment System makes tool attachment swift and simple.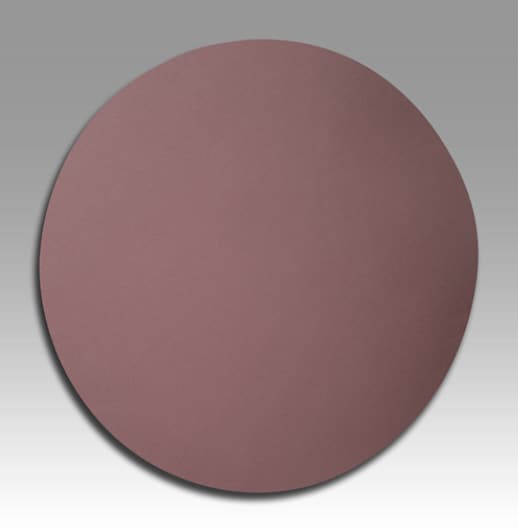 Diamond mineral has excellent wear resistance for long life
Contour Finishing on Tough-to-Cut Materials
Designed for grinding and polishing, our 3M™ Diamond Polishing QRS Cloth Disc 658WY can tackle tough materials including ceramics, carbides and cast iron. It also works well for stripping thermal spray coating during the refurbishment process. The flexible, J-weight cloth backing provides a durable, consistent backing for polishing on and around contoured surfaces. The cloth backing also features our Hook-and-Loop attachment system, which holds firm during use but allows for easy removal.
Hard-to-grind materials, such as thermal spray, carbides and ceramics coupled with precise dimensional tolerances driven by the automotive and aerospace industries are compelling reasons to opt for diamond superabrasives when the substrate requires it.
The 3M™ Diamond QRS Cloth Disc 658WY is available in 100-1800 mesh.
Run Wet for Finer Finish and Cooler Running
Optimum results are obtained when run wet. Coolant is desirable when using superabrasives since it efficiently cools both the work and the disk. Beyond its cooling properties, coolant will remove swarf and prolong abrasive life. We equipped this diamond abrasive with a hook-and-loop backing to make for easier abrasive to tool attachment. A series of loops are formed by pulling tufts of material through the scrim backing. Subsequently, these loops attach to hooks on the holder pad (sold separately). The hook-and-loop backing provides for swift and easy change-out of abrasives, especially when there are multiple abrasives in a sequence.
Finish First With 3M
3M is committed to discovering and engineering producing products that perform better, last longer and cost less. Our film-backed and flexible diamond abrasives offer fast, easy-to-use predictable alternatives to conventional methods of grinding and finishing today's tough metals.
Industries that work with hard to grind materials face many different demands but they all share the same needs — to raise quality levels and reduce production times and costs, whilst achieving exacting standards. At 3M, our unique technologies, global expertise, commitment to our customers and knowledge network give us the edge to provide you with a continually evolving range of world-class abrasive solutions.