3M™ Wetordry™ Finesse-it™ Paper Disc Roll 401Q is available in a scalloped disc design for sanding and finishing on paint and lacquer.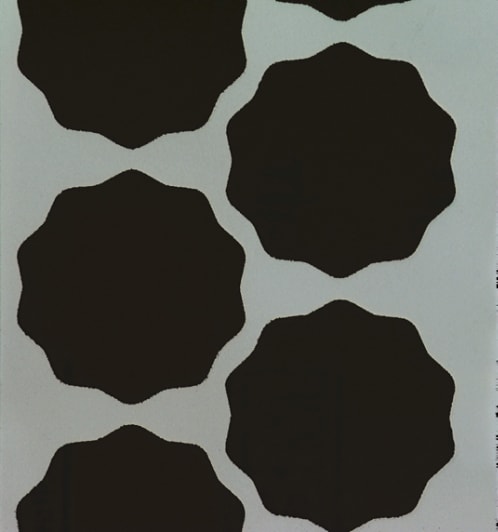 Works Well on Many Substrates
3M™ Wetordry™ Finesse-it™ Paper Disc Roll 401Q was engineered to help users effectively prep surfaces for paint, as well as repair surfaces that may have been scuffed or damaged. It's well suited for MRO paint prep and AEOM finish prep. It may be used on paint, primer, gel coat, metal and wood. Using these paper discs has many benefits.
3M™ Wetordry™ Finesse-it™ Paper Discs feature silicon carbide mineral constructed on an A- or C-weight backing. The lightweight paper backings offer good flexibility, so users don't have to worry about gouging or denting the workpiece. Closed coat construction means silicon carbide mineral covers 100% of the paper backing. Given the dense concentration of mineral, these paper discs leave a fine, soft scratch pattern.
Runs Wet or Dry
As Wetordry™ products, these discs can be used either wet or dry. Some operators like using the abrasive dry, because they can quickly inspect the work. With wet sanding, water is used as a lubricant. This keeps the abrasive clear of loading and can prolong the life of the abrasive. Water also reduces the amount of dust that is expelled into the air. Discs will produce results similar to polishing and will help achieve a finish that compounding alone cannot accomplish.
Finish results are dependent on the combination of coating type, polish, and tools used. 3M™ Finesse-it™ products are a line of specially engineered abrasives, compounds, polishes, and buffing pads to be used on OEM and baked refinish paints for defect and scratch removal and sanding swirl marks on a variety of painted surfaces. Finesse-it products are an integral part of a 3M recommended buffing system for repairing surface defects to clear coats, lacquered wood, solid surfaces, gel coat, powder coat, industrial paint, acrylic and glass.
Easy Disc Changes
We engineered our 3M™ Wetordry™ Finesse-it™ Paper Discs with a specially-formulated pressure sensitive adhesive, which rests on top of the backing. These high-quality, coated abrasive products come ready to use. By applying a little manual pressure, the discs press on to the backup pad (sold separately), and remove cleanly, leaving an uncontaminated surface for the next disc. The discs may be used with random orbital sanders, disc sanders or a stationary disc sander.
Altogether, 3M™ Wetordry™ Finesse-it™ Paper Disc Roll 401Q has many benefits that render it a good match for paint repair and prep. Multiple discs on a roll offer an economical solution for users, reducing the need to order replacements. The pressure sensitive adhesive makes for easy swap out of discs, enhancing efficiency and productivity. Run wet or dry, these abrasives swiftly smooth and buff surfaces with tiny scratches, nicks and dings. They're good abrasives to have on hand when ridding the workpiece of imperfections and prepping it for even paint application or restoring the paint to its original luster.