3M™ Microfinishing PSA Film Disc Roll 468L is designed to help you get the finest finish possible. It features micron-graded silicon carbide abrasive bonded to a durable polyester film backing to produce a fast cut-rate and uniform finish on wood, composites, plastic, fiberglass and metal.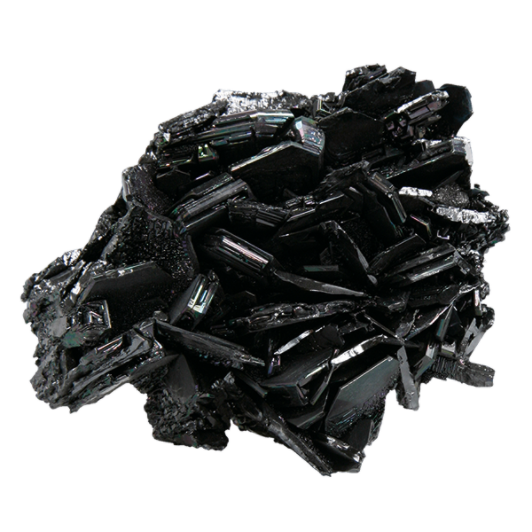 Silicon Carbide is a hard mineral, yet fractures easily to provide a sharp edge
Silicon Carbide and Film Backing
3M™ Microfinishing PSA Film Disc Roll 468L using micron-graded silicon carbide, popular among industrial professionals for its fast cut and smooth finish. The shard-like shape of silicon carbide and its extremely hard character make it desirable for hard materials. It is commonly used for low-pressure applications, such as sanding and finishing during paint prep. While it breaks down faster than aluminum oxide, this mineral produces a finer finish.
The 3 mil film backing on these discs flexes to help achieve a consistent finish over contours and offers greater tear-resistance than comparable products, making it ideal for high-production environments.
Easy PSA Attachment and Applications
Designed for use with a variety of tools including rotary, orbital, and random orbital platen
sanders
, this abrasive comes in a range of micron grades for complete multi-step sanding and finishing. These discs is used for paint prep, finishing and repair on wood, clear coats, composites and plastics. The pressure sensitive adhesive (PSA) provides flat, easy attachment, holds discs securely in place during use, and removes cleanly from the
backup pad
(sold separately).

The Ease of a Disc Roll, Simple Adhesive Attachment
Convenient disc roll form is economical and easy to use. Multiple discs in roll form with a liner. Disc rolls can be kept as a single unit. Tear off one at a time for speed and efficiency. These ready-to-use discs feature a pressure sensitive adhesive coating on the back — simply press the disc onto the backup pad and you're ready to go. They remove just as cleanly, leaving an uncontaminated surface for the next disc.
Learn More about 3M™ Clean Sanding Products
(PDF, 4.71 Mb)
3M Science. Improving the Geometry of Parts.
Microfinishing corrects surface irregularities and imperfections to create smoother, better-performing parts and parts that adhere to close tolerances. To improve the geometry of parts and achieve finer finishes, turn to 3M's broad portfolio of microfinishing abrasives.
Find More about 3M™ Products for Woodworking
(PDF, 20.55 Mb)
Application
Product
Mineral Type
Backing
Weight
Load-Resistant
Gel Coat
Composites
Solid Surface
E-Coat
Primer/Paint Prep
Wood
Metal
In-Stock Products
216U
Aluminum Oxide
Paper
A
X
236U
Aluminum Oxide
Paper
C
X
360L
Aluminum Oxide
Film
3 mil
375L
Aluminum Oxide
Film
3 mil
X
732U
Ceramic and Aluminum Oxide Blend
Paper
C
735U
Ceramic and Aluminum Oxide Blend
Paper
C
X
752I
Ceramic and Aluminum Oxide Blend
Paper
E
775L
Ceramic and Aluminum Oxide Blend
Film
3 mil
900DZ
Ceramic
Cloth
J
KUT Products (Made to Order)
210U
Aluminum Oxide
Paper
A
268L
Aluminum Oxide
Film
3 mil
366L
Aluminum Oxide
Film
3 mil
X
426U
Silicon Carbide
Paper
A
X
468L
Silicon Carbide
Film
3 mil
751I
Ceramic and Aluminum Oxide Blend
Paper
E
763U
Ceramic and Aluminum Oxide Blend
Paper
F