The 3M™ Hookit™ Red Finishing Film Abrasive Disc 260L is an economical disc that delivers reliable finishing performance in collision repair. It features aluminum oxide, a dependable, reliable abrasive, on a durable film backing. Several versions feature seven-hole design for dust evacuation. And the 3M™ Hookit™ attachment system makes disc change-outs fast and easy.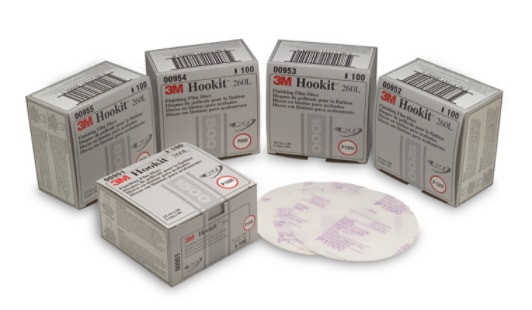 A comprehensive line of economical abrasives
Economical Features, Reliable Results
Part of a full range of economical abrasives, our 3M™ Hookit™ Red Finishing Film Abrasive Disc 260L delivers reliable performance for a variety of finishing applications including color sanding, paint finishing and panel blend prep. This reattachable, film backed abrasive disc features aluminum oxide abrasive mineral and is available with our 7-hole construction that clears dust from the surface area and increases resistance to loading.
Aluminum Oxide Provides Performance and Savings
3M's durable, reliable and economical abrasive saves material costs while delivering dependable results in collision repair. Aluminum oxide is popular among collision repair professionals because of its fast cut-rate and long life. This mineral is suitable for a wide variety of metalworking materials including ferrous alloys.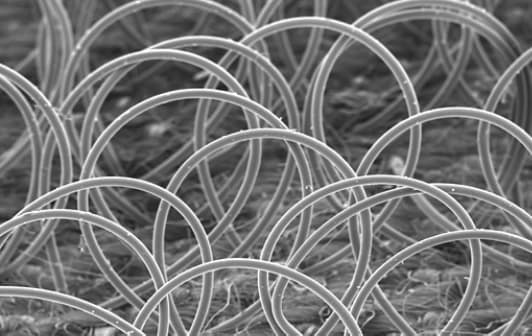 Brushed nylon loop backing
Our Hookit™ Attachment System
The Hookit™ attachment system has a hook-and-loop feature which makes disc attachment, removal, and re-attachment clean and easy. It also facilitates use and re-use of the disc for maximum product life. Hookit™ discs have a brushed nylon loop backing of the type most commonly used in everyday hook-and-loop applications.
3M™ Hookit™ disc pads
(sold separately) feature hooks which grip the brushed nylon loop backing. It's simple: just attach the disc and start sanding. The disc removes just as cleanly and easily. The Hookit™ system is designed for work spaces and applications where adhesive backed discs may become contaminated by dust, dirt, or debris.
A Comprehensive Range of Economical Sanding Discs
The 3M™ Hookit™ Red Finishing Film Abrasive Disc 260L carries our Red designation which indicates an economical option in an abrasive disc. From its abrasive to its hook-and-loop attachment, this disc delivers durability and reliability across your entire collision repair operation.
Learn More about 3M™ Red Abrasives
(PDF, 2.4 Mb)
Discover More 3M™ Automotive Aftermarket Products
(PDF, 69 Mb)