3M™ Cloth Disc 747D features a ceramic/aluminum oxide blend and is designed for light to moderate-pressure stock removal and achieves superior metal finishing on a variety of metals including stainless steel and nickel containing alloys. Layered between a grinding aid and durable cotton backing, the abrasive delivers a balance of high cut-rate, durability, and abrasive life.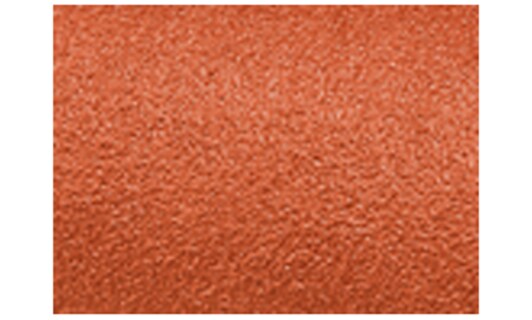 3M ceramic aluminum oxide blend abrasive grain on an X wt. cloth backing
Exceptional Performance and Lasting Durability
The 3M™ Cloth Disc 747D is constructed with a blend of 3M™ Ceramic Abrasive Grain and premium aluminum oxide to give you increased durability and cutting efficiency over non-ceramic abrasives. We back the disc with a strong X-weight cotton cloth backing that handles edgework without tearing. Choose this disc for use on stainless steel, cobalt chrome, titanium, and carbon steel for dimensioning parts, deburring, blending, and scratch refinement on castings and forgings.
Learn More About 3M Abrasive Products for Metalworking
(PDF, 73.24 Mb)
Cool Running on Heat-Sensitive Applications
To protect heat sensitive alloys such as stainless steel, nickel alloys and cobalt alloys from heat-related stress cracks and discoloration, a grinding aid incorporated on the disc reduces running temperatures and prolongs the life of the disc. Additionally, the abrasive is firmly bonded to the backing with resin to maintain durability under high heat and pressure.
Achieve Light to Moderate Stock Removal and Surface Preparation with Ease
3M™ Ceramic Abrasive Grain is a ceramic mineral designed using our proprietary process to enhance toughness and hardness of the grain. For increased performance, 3M™ Cloth Disc 747D features aluminum oxide blended with our 3M ceramic grain for a harder, longer-lasting abrasive. Perfect for light to moderate stock removal, ceramic abrasives are engineered to cut fast and handle intense heat and stress applications. Ceramic/aluminum oxide blend surpasses aluminum oxide abrasives in cut-rate and durability and makes Disc 747D an excellent choice for moderate stock removal and surface preparation.
Custom Orders
We provide customization of this disc to fulfill your exact diameter and attachment specifications. The 3M brand, across thousands of products, represents consistency, superior quality, and value.