Improves extrusion processing of polymers for wire, cable and fiber applications
Reduces or eliminates die build-up
Effective as a process aid over a broad process temperature range
Broadens extrusion processing capabilities of polyolefin resins
Excellent thermal stability
Reduces extrusion pressure
Reduces the transition time between color changeovers
3M™ Dynamar™ Polymer Processing Additive FX 5912 is a free-flowing fluorothermoplastic processing aid that is designed for use at very low levels to improve the processing of thermoplastics. It is designed for wire and cable applications. At designated low use levels, it will not alter or detract from the physical properties associated with high strength plastics.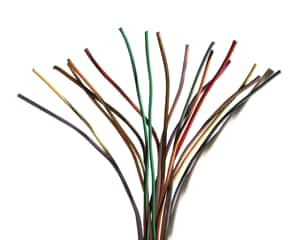 Designed for wire and cable applications
Typical Applications for FX 5912
Wire and cable extrusion
Fiber extrusion